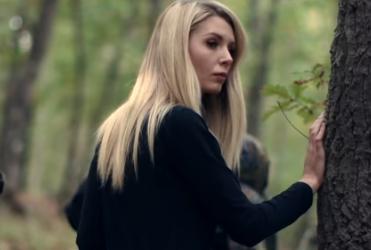 'Borderless' is a new documentary by Lauren Southern, who examines the mass migration movement that is transforming Europe through human trafficking, which is an immensely profitable business for people smugglers. Southern and her team met with European citizens, EU politicians, migrants on both sides of the border, a human trafficker, an NGO leader, and a militia group protecting Europe's borders. Southern found that most of the migrants are not from countries at war, but are economic migrants that were sold a fantasy about unlimited wealth. Most migrants are not from war-torn countries and they pay thousands of euros to cross into Europe's borders and do not represent the most needy and oppressed populations. The economic cost to Europe is estimated at 150 to 200 billion euros per year for all 27 European countries and the European Union, which will break Europe.
After six-and-a-half months conservative filmmaker Lauren Southern released "Borderless" Friday, a comprehensive documentary on the European border crisis.
After 6 and half months on the ground of painstaking work I'm thrilled to present #Borderless tonight. The biggest & most comprehensive documentary ever made on the European border crisis. https://t.co/CHN0ST18dl pic.twitter.com/GfCHlzROtm

— Lauren Southern (@Lauren_Southern) May 24, 2019
And then it was quickly deleted by the open border globalists at Google YouTube.
Within 24 hours.