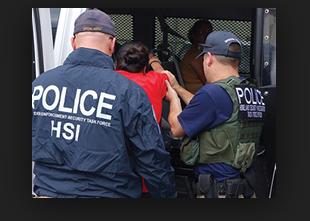 Freshman Representatives Lauren Underwood (D-IL) accused US Border Patrol of intentionally killing migrant children at the border when five children were reported to have died after their parents required them to travel on foot through a desert for several weeks. Representative Ilhan Omar (D-MN) accused the US of committing atrocities at the border after a sixth child died following surgery (paid for by US taxpayers) for a congenital heart defect. -GEG
Liberal Democrat Lauren Underwood represents Illinois' 14th district in the US Congress.
Democrats called her the "Naperville nurse running for Congress."
She even has campaign flyers of herself helping patients as a nurse.
Yet, Lauren NEVER practiced a day of nursing in her life!
Lauren ran as a moderate in a conservative district.
In reality she is an unhinged leftist.
On Wednesday Rep. Underwood accused US Border Guards of intentionally killing illegal alien children.Rep. Lauren Underwood: At this point with five kids that have died, five thousand separated from their families, I feel like and the evidence is really clear that is intentional. It's intentional. It's a policy choice.
Every one of these children died because their parents dragged them through a cartel infested desert for several weeks.
Additional source:
https://www.thegatewaypundit.com/2019/05/ilhan-omar-accuses-us-of-atrocities-on-border/