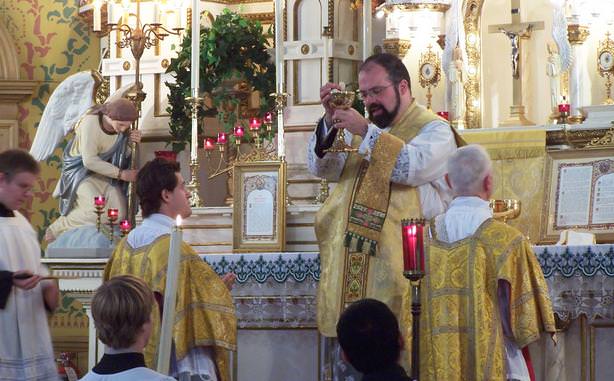 Steve
Bannon
, President Trump's former top strategist, harshly criticized US Catholic bishops and the Church in an interview on 60 Minutes.  He called out the church and the Vatican for supporting illegal immigration primarily because they profit from it.  He further said that the Church, instead of dealing with its own internal problems, wants unlimited illegal immigration in order to fill the churches and the collection baskets. -GEG
Steve Bannon, President Trump's former top strategist, has harsh criticism for U.S. Catholic bishops in an interview set to air Sunday on CBS.
Mr. Trump's revocation of the Deferred Action for Childhood Arrivals (DACA) program and the Roman Catholic Church's stance on illegal immigration were on the docket during a recent interview between Charlie Rose of "60 Minutes" and the editor-in-chief of Breitbart News. Previews of their meeting include Mr. Bannon issuing a strong rebuke of Cardinal Timothy Dolan, archbishop of New York, and other Catholic leaders.
"The bishops have been terrible about this," Mr. Trump's former presidential adviser said. They're "unable to really to come to grips with the problems in the church, they need illegal aliens. They need illegal aliens to fill the churches. That's — it's obvious on the face of it. That's what — the entire Catholic bishops condemn [the president]. … They have — they have an economic interest. They have an economic interest in unlimited immigration, unlimited illegal immigration."
Mr. Bannon then pushed back against the idea that he was being too "tough" on the Church in which he was raised and identifies.
"As much as I respect Cardinal Dolan and the bishops on doctrine, this is not doctrine," he said. "This is not doctrine at all. I totally respect the pope and I totally respect the Catholic bishops and cardinals on doctrine. This is not about doctrine. This is about the sovereignty of a nation. And in that regard, they're just another guy with an opinion."
The former White House strategist said he understands that Mr. Trump "struggled" with the decision, which takes legal protections away from roughly 800,000 young illegal immigrants brought to the U.S. as minors.
Read full article here…