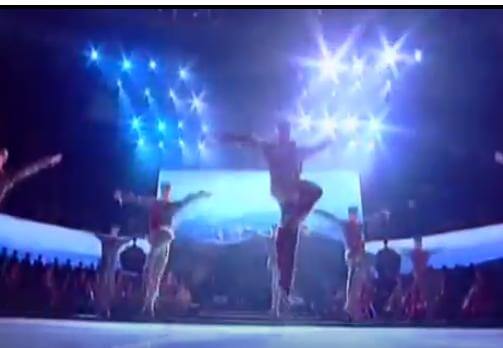 North Korea released a propaganda video featuring military soldiers dancing, showing off their athletic skills, military prowess and exploding objects, in a departure from their usual threat videos. Their message is unclear, but well choreographed.
Forget nuclear weapons; Kim Jong Un and his army are going to obliterate America with its killer dance moves — at least according to its latest propaganda video.
It's no secret that the U.S. and the Democratic People's Republic of Korea haven't been seeing eye to eye of late. And the DPRK seems intent on doing all it can to provoke a stronger response than just economic sanctions: testing what they seem to say is a hydrogen bomb, conducting missile launches that threaten American interests, and claiming it has "gift packages" aimed at Guam and California.
Although President Trump has been walking a fine line, and working with advisors to craft an effective confrontation plan, it seems he may not have to rely on our nuclear arsenal to solve the problem. He just has to take a few lessons at Fred Astaire. Today's missive from the North Korean army is a mix of EDM music and serious steps.