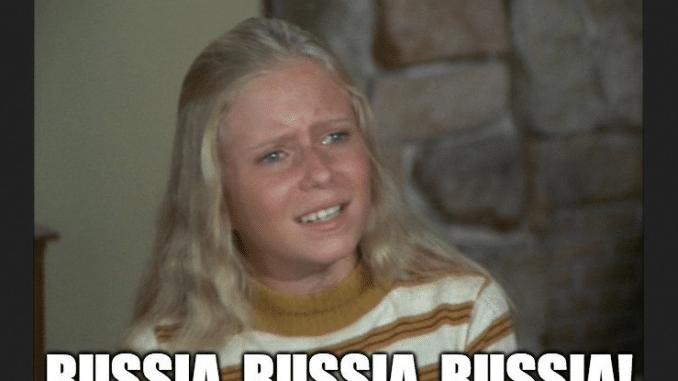 In the wake of James O'Keefe's hidden camera sting interviews with two CNN producers and commentator Van Jones, other fake news stories accusing President Trump of collusion with Russia have been retracted and corrected. Here are a few examples of the retractions and the origins of the fake news about Russia.
•  Three CNN staffers resigned over an article that only had one unnamed source linking Trump transition team member Anthony Scaramucci to an investment fund owned by the Russian government. Scaramucci threatened CNN with a $100 million libel lawsuit, and they immediately retracted the story and apologized. Insiders reported that there was concern that the lawsuit could have jeopardized the $85 billion purchase of Time Warner by AT&T.
http://www.newsmax.com/Newsfront/CNN-Story/2017/06/28/id/798693/
•  The New York Times and the Associated Press (AP) retracted their claim that all 17 US intelligence agencies agreed that Russia was behind the hack of Democratic emails in an effort to influence the 2016 election in favor of Republican candidate Donald Trump. In fact, only four entities, the CIA, FBI, NSA and Office of the Director of National Intelligence, supported the phony claim. The '17 agencies' claim appears to have been first made by Democratic candidate Hillary Clinton during the third and final debate with Trump ahead of the election last year. Note that there is evidence that the emails were instead leaked by a DNC insider, not hacked.
https://www.rt.com/viral/394821-nyt-intelligence-agencies-claim-debunk/
•  The Ukrainian government acknowledged that there was zero proof behind their allegations against Trump's former campaign manager, Paul Manafort, accepted $12.7 million in illicit cash payments between 2007 and 2012. The new Ukrainian government claimed that Manafort made illegal gains when he helped their country's former Russian-friendly leader, Viktor Yanukovych, become president years ago.
https://www.bloomberg.com/news/articles/2017-06-27/ukraine-says-there-s-no-evidence-of-illicit-payments-to-manafort
•  CrowdStrike, a computer security firm hired by the DNC to investigate their hacked emails, said that Russia was behind the cyberattack and immediately identified two adversaries on the network, 'Cozy Bear' and 'Fancy Bear', that were believed to be closely linked to the Russian government's intelligence services. The FBI never looked at the DNC servers, only CrowdStrike had access to them, and they are responsible for the claim that the Russians hacked the DNC emails. To this day, the DNC is refusing to turn over its server to the FBI. CrowdStrike's co-founder has ties to George Soros. In 2015, CrowdStrike received $100 million in funding from Google, which is headed by Eric Schmidt, who told Hillary Clinton that he wanted to have an active role in her campaign.
http://dailycaller.com/2017/06/24/crowdstrike-five-things-everyone-is-ignoring-about-the-russia-dnc-story/
•  Fusion GPS is the political firm that compiled the now-infamous dossier that made salacious allegations against Trump, and claimed that he and members of his team had illegal ties with Russia; the report has been largely discredited. Fusion GPS was founded by three Wall Street Journal reporters/ activists. The dossier was used to make public allegations against Trump, to generate investigative leads, and as justification by the FBI and the DOJ to get a wiretap through the FISA court on Trump associate, Carter Page, to prove that he was acting as an agent of a foreign power. Carter Page plans to sue Obama's FBI to open discovery for public full disclosure. Fusion GPS is refusing to comply with Congress in providing information on who funded the dossier and its links to the Democratic party.
http://nypost.com/2017/06/24/inside-the-shadowy-intelligence-firm-behind-the-trump-dossier/
In conclusion, there is zero evidence to support the allegations of Trump/ Russia collusion. The smear campaign against Trump has generated high ratings (and advertising dollars) for CNN and other mainstream media outlets. The smear campaign serves many purposes, as it rallies support behind disgruntled Democrats, it creates a platform to impeachment Trump, it unites the 'deep state' opposition, it divides the country, and it prevents Trump from implementing his campaign promises – including the peaceful goal of partnering with Russia to defeat ISIS in Syria.