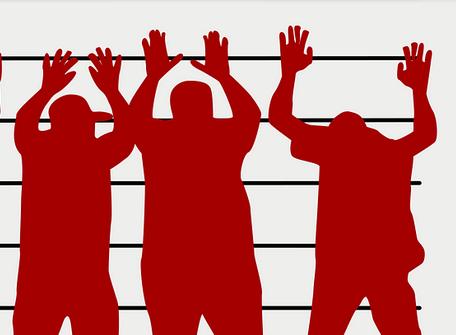 Mainstream media is heralding a new landmark bill passed in California that abolishes cash bail to thin out prison population.  Proponents say that cash bail penalizes poverty while the wealthy can buy their release as they await trial. The no-cash-bail system will give judges discretion to decide who will be released on their own recognizance or with an ankle monitor, and who must stay pending trial.
Backers of this 'bail reform movement' include George Soros and Black Lives Matter, whose goal is to reduce the chances of imprisonment for their members and agents. Beth Chapman, wife of Dog the Bounty Hunter, warns that the intention is to release criminals back into communities with no repercussion and no deterrent. Read our recent article about the goals behind so-called criminal justice reform
here.
 -GEG
By JW Williams
For example, during the Obama era, Black Lives Matter demanded an end to "mass incarceration," which may be linked back to the Black Panther Party's goal of releasing all minorities from prison.
An impact from the Black Lives Matter movement, funded by George Soros and leftist foundations, was the spike in murder rates in cities such as Chicago because police are intimidated from doing their jobs following non-stop protests, accusations of racism, and harassment against law enforcement.
The bail reform movement is funded by wealthy leftist groups that have launched lawsuits, protests, and bill proposals across the country to remove a key component of keeping the streets safe by holding criminals and their families financially responsible for their pretrial release.
Beth Chapman is best known to Americans as the wife of Dog the Bounty Hunter, warned that the intention after an arrest is to release the criminals back into communities with no repercussion and no deterrent.
The Washington Post failed to mention that illegal aliens will neglect to follow up on their court dates.