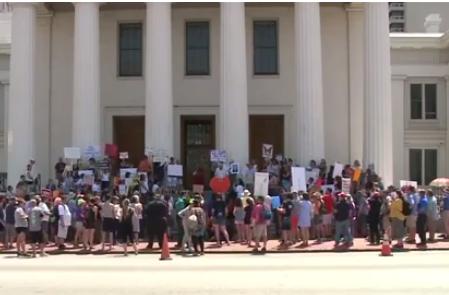 The new 'zero tolerance' immigration policy of criminal prosecution against people who enter the US illegally has resulted in the separation of children from their parents who are detained in jail.  This plight is being used by the left and the right to influence immigration policy.  The largest children's shelter is housing boys who arrived at the border as unaccompanied children.
US Attorney General Jeff Sessions introduced a 'zero tolerance' policy in April to arrest and criminally prosecute people who enter the US illegally.  While adult illegal aliens are being investigated for immigration violations and other potential crimes, many of their children are being housed in government facilities.  Around 2,000 children have been reported as being separated from their parents since the inception of the program.
The largest children's shelter for those caught crossing the border is in Brownsville, Texas.  About 1,500 boys, age 10 to 17, are living in a converted Walmart store and are provided meals, athletics, medical care, full education, dental and vision care.  It is important to note that all but 70 of the boys arrived as unaccompanied minors, and were not separated from a parent at the border by US authorities.
https://www.youtube.com/watch?v=WYRyTFh3SbI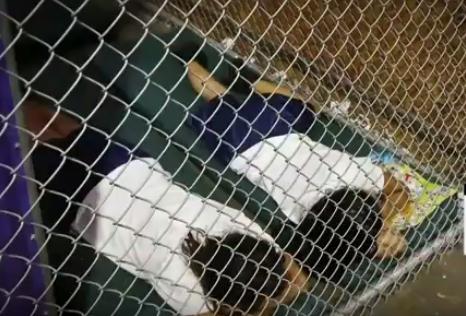 This photo of illegal alien children locked in a chain-link cage was falsely attributed to the Trump administration's program, but the photo was taken while Obama was president.  The leftist media is demonizing the separation of children from their parents, who chose to commit a crime.  The media is also comparing the children's shelters to
jail
and Nazi concentration
camps
during WWII.  Leftists are trying to ramp up emotion and outrage in spite of the children being provided with food, education, exercise and medical care.
Kellyann Conway
said
that Democrats are holding up the funding of expanding family detention centers, as part of a comprehensive immigration plan.  Trump
said
that he does not like the separation policy and that it could be ended "tonight" if Democrats would negotiate, but it is contingent on funding for the wall.  Unfortunately, children are caught in the middle of the immigration debate and used by both the left and the right.
Meanwhile, mass protests are being organized by 'Families Belong Together,'  which is sponsored by Soros-linked groups that include the ACLU, MoveOn.org and United We Dream.  More Soros-linked co-sponsors include Refuse Fascism (which is affiliated with Antifa), #Resist, the ADL, Legal de la Raza, Planned Parenthood, Friends of the Earth and many other leftist and/or extremist organizations.  Click
this link
for the full list.