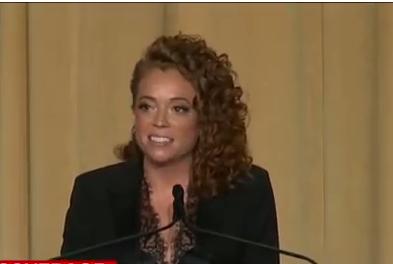 The White House Correspondents' Dinner featured comedienne, Michelle Wolf, who gave a 20-minute monologue in extreme bad taste to belittle the Trump administration. For many, the most appalling, not-funny jokes were about abortion, in what appears to have been an apparent attempt to normalize it. Trump did not attend. -GEG
Several reporters found comedian Michelle Wolf's performance at the White House Correspondents' Dinner Saturday to be detrimental to the mission of the evening and a gift to President Donald Trump, who was not in attendance but at a political rally in Michigan.
Wolf took gratuitous shots at President Trump and White House officials that journalists at the Associated Press, Politico, Yahoo News, The New York Times, and CNN found to be cruel and off-putting. Wolf laughed at the audience following the negative response of one vulgar joke.
"Yeah, you shoulda done more research before you got me to do this," she said.
White House Press Secretary Sarah Huckabee Sanders received many of Wolf's lobs as did White House counselor Kellyanne Conway. MSNBC's Andrea Mitchell called for an apology to Huckabee Sanders.
CNN's Jeff Zeleny lamented with New York Times reporter Peter Baker that the annual dinner did not advance the cause of journalism. Zeleny added he thought the dinner was an "embarrassment."
Politico's Kyle Cheney said in a tweet that Wolf bombed and "undermined an otherwise meaningful evening." Cheney remarked the comedian's set "was (spectacularly) one-sided. It was because she was unnecessarily cruel on a night the WHCA was trying to showcase decency and purpose."