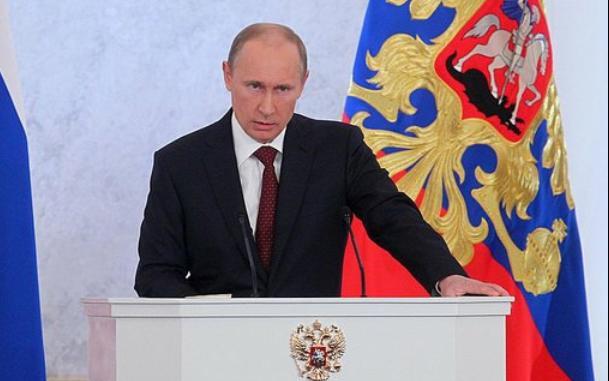 Last year, President Trump fired 59 Tomahawk missiles on Syria following a gas attack that was blamed on Syrian President Assad – without proof.  Several weeks ago there was another chemical attack that may serve as an excuse to attack Assad again. It is hard to believe that Assad is behind the reported chemical attack because he has nothing to gain by it and knows it could be used as an excuse for retaliation that will destabilize his regime again.  Russia says that US-trained saboteur groups have been spotted in the region and is expecting them to launch a false-flag attack made to look like an attack from Assad forces. -GEG
Last April, in one of the Trump administration's first "diplomatic" ventures, the US fired 59 Tomahawk missiles on Syria, in stated retaliation for the latest alleged chemical attack by the Assad regime, the same "false flag" excuse which was used by the US to officially enter the conflict back in 2013 when military tensions between the US and Russia nearly resulted in a regional war.
Well, it appears that Assad is a relentless glutton for punishment, because not even a year later, the WaPo reported two weeks ago that the US is considering a new military action against Syria for – what else – retaliation against Assad's latest chemical attack, which took place several weeks earlier.
How do we know Assad (and apparently, Russia) was behind the attack? We don't: in fact, former Secretary of State Rex Tillerson, in a moment of bizarre honesty, admitted that he really doesn't know much at all about "whoever conducted the attacks." But hey: just like it is "highly likely" that Russia poisoned the former Russian double agent in the UK – with no proof yet – so it is "highly likely" that a clearly irrational Assad was once again behind an attack which he knew would provoke violent and aggressive retaliation by the US, and once again destabilize his regime.
And so we now wait for that flashing, red headline saying that US ships in the Mediterranean have launched a missile attack on Syria, just like a year ago. Only this time Russia – which is allied with the Assad regime – is not planning to be on the defensive, and according to Russia's Defense Ministry, "US instructors" are currently training militants to stage false flag chemical attacks in south Syria, i.e., the catalyst that will be used to justify the US attack on Assad. The incidents, the ministry said, will be used a pretext for airstrikes on Syrian government troops and infrastructure.
Read full article here…