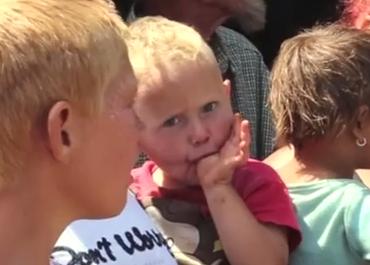 Australia's Home Affairs Minister Peter Dutton is being called a racist and has become the subject of highly critical political cartoons because of his efforts to resettle white farmers from South Africa who are being force to flee for their lives.  The government of South Africa has demanded an apology and has strongly refuted claims of "torture and abuse" against white land owners. Former Australia prime minister, Tony Abbott, reported that an estimated 400 white farmers have been brutally murdered over the last 12 months by squatters who wanted their land. He says that, if the boot were on the other foot, it would be called racism of the worst sort. -GEG
Australia's Home Affairs Minister Peter Dutton has dismissed claims of racism over his plan to resettle South African white minority farmers in Australia, saying he ignores the confected outrage "from some of the crazy lefties at the Guardian and Huffington Post."
Mr. Dutton faced a backlash after he first announced the farmers needed "special attention" because of the epidemic of violence engulfing them.
As Breitbart News reported, Mr. Dutton noted Australia has refugee, humanitarian and other visa programs which have the "potential to help some of these people". He said he had asked his department to look at the options "because from what I have seen they do do need help from a civilised country like ours".
Mr. Dutton denies the offer is racist. He maintains help for South African farmers isn't just because they are white; He wants to help South African farmers who are persecuted because of that.
His initial comments sparked a diplomatic row with the South African Government, which demanded an apology and strongly refuted claims of "torture and abuse" against white farmers and land owners.
Despite the furore sparked by his plan, Mr. Dutton said he will push ahead regardless. Speaking to a Sydney radio station 2GB on Thursday, he confirmed he wants to help the farmers come to Australia under humanitarian visas. Mr. Dutton said:
All the criticism over the last week has meant nothing to me. We're looking at ways we can help people to migrate to Australia if they find themselves in that situation. We've been inundated with messages of support and references for particular cases.

It concerns me that people are being persecuted at the moment, that's the reality — the number of people dying or being savagely attacked in South Africa is a reality.

There's lots of outrage from some of the crazy lefties at the ABC, the Guardian and Huffington Post can express concern and draw mean cartoons about me and all the rest of it — they don't realise how completely dead they are to me.