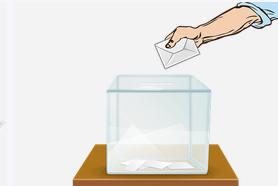 The Maricopa County Board of Supervisors has been trying to prevent an audit of the votes in its jurisdiction, but Republican state lawmakers passed a bill allowing the Senate to audit the 2020 election ballots, which is scheduled for April 22. If election fraud can be proven in this swing state, Democrats could face challenges in holding on to power. -GEG
Summary by JW Williams
Maricopa County, with 2.1-million ballots, accountes for about 60% of Arizona's votes. After court battles, the Republican majority Arizona State Senate passed a bill that would grant the Arizona legislature the authority to subpoena election records including ballots and tabulating equipment after Maricopa County Board of Supervisors (MCBOS) refused to allow access to the county's ballots from the 2020 election and tried to prevent an independent audit. Jovan Pulitzer, the tech expert who can detect fraud from ink marks and paper folds, will be involved in the audit.
In early March, the MCBOS loaded 2020 election ballots on a truck for delivery to the Arizona Senate even though the Senate had not yet asked for the ballots. There is no evidence the ballots were moved under the proper chain of custody, which is illegal. Individuals residing in the county found shredded ballots at the Maricopa County Tabulation and election center Saturday, March 6th. Other interested individuals in the county stopped by the same facility and found huge piles of ballots in the dumpster outside the facility.
It was recently discovered that Arizona, like the other swing states of Michigan, Georgia and Nevada, adjudicated thousands of ballots, and as many as 1 in 8 ballots were kicked back by the machines for election officials to determine who the voter intended to select. The system is open to fraud.
The stakes are enormous for the Democrats, as the November 3, 2020 election gained them the presidency and control of Congress. If fraud is proven in the audit, they will have trouble holding on to power.
Sources:
Gateway Pundit:   https://www.thegatewaypundit.com/2021/04/arizona-senates-maricopa-county-audit-now-scheduled-kick-off-april-22nd/ 
https://www.thegatewaypundit.com/2021/03/past-week-maricopa-county-board-supervisors-unilaterally-loaded-ballots-onto-trucks-stored-open-warehouse-ignoring-proper-safeguarding-controls/
https://www.thegatewaypundit.com/2021/04/exclusive-voting-machine-systems-banned-us-elections-highly-suspect-adjudication-process-defined-corrected/
https://www.thegatewaypundit.com/2021/04/exclusive-voting-machine-systems-banned-us-elections-highly-suspect-adjudication-process-defined-corrected/