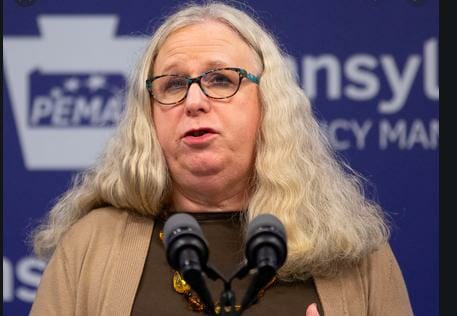 Senator Rand Paul was criticized for questioning Health and Human Services nominee Dr. Rachel Levine, a male-to-female transgender person and pediatrician. Paul said that Levine has supported surgical destruction of minors' genitalia and giving them hormone blockers to prevent puberty. Paul said. "The American College of pediatricians reports that 80 to 95 percent of pre-pubertal children with gender dysphoria will experience resolution by late adolescence if not exposed to medical intervention and social affirmation. …. Dr. Levine, do you believe that minors are capable of making such a life-changing decision as changing one's sex?" Levine declined to directly answer Paul's questions, saying only that transgender medicine is a "complex and nuanced field with robust research and standards of care." -GEG
Sen. Rand Paul was criticized for using anti-trans talking points during a Senate confirmation hearing Thursday for transgender Health and Human Services nominee Dr. Rachel Levine.
The Republican senator quizzed Levine about her views on hormone treatment for trans teens and compared gender reassignment surgery to castration and female genital mutilation.
"You're willing to let a minor take things that prevent their puberty, and you think they get that back?" Paul asked Levine. "You give a woman testosterone enough that she grows a beard. Do you think she's going to go back looking like a woman when you stop the testosterone?"
Paul (R-Ky.) said he was "alarmed" that Levine was not advocating that teens should be barred from deciding to undergo treatments to change their gender.
"I'm alarmed that you're not saying they should be prevented from making decisions to amputate their breasts or genitalia," Paul said. "We have always said that minors do not have full rights."
Additional source: https://www.breitbart.com/health/2021/02/25/democrats-rebuke-rand-paul-defending-children-transgender-surgery/