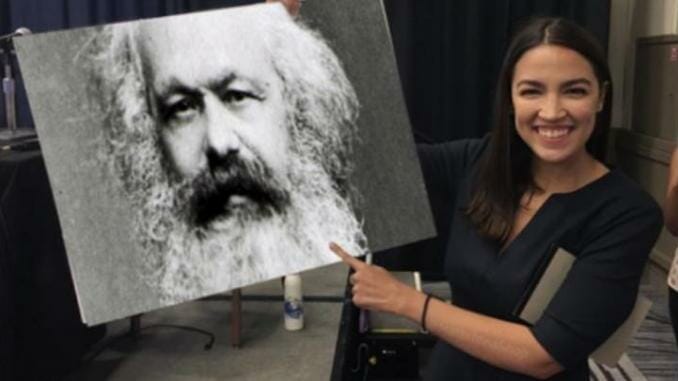 Last week, Democrat Representative Alexandria Ocasio-Cortez accused Senator Ted Cruz of "almost" having her "murdered" several weeks ago at the Capitol because he opposed the rigged 2020 election. Many accused Trump's rhetoric of inciting the violence, while others pointed to a few Republican senators, such as Cruz, Josh Hawley, and Tommy Tuberville, who opposed congressional certification of the Electoral College votes. Cruz has said that Trump's rhetoric went over the line when he said that he won by a landslide but the election was stolen. He said Trump failed to prove his case in court but, of course, the courts refused to hear his cases, so the evidence was not presented. Cruz referred to the events of January 6 as "a terrorist attack on the United States Capital." -GEG
Language warning:
Representative Alexandria Ocasio-Cortez on Thursday accused Senator Ted Cruz of "almost" having her "murdered" after he agreed with her criticism of the stock trading app Robinhood.
"I am happy to work with Republicans on this issue where there's common ground, but you almost had me murdered 3 weeks ago so you can sit this one out," the New York congresswoman wrote in a tweet replying to Cruz. "Happy to work w/ almost any other GOP that aren't trying to get me killed. In the meantime if you want to help, you can resign."
Ocasio-Cortez's tweet came in response to Cruz saying that he "fully agree[s]" with her criticism of Robinhood after the app halted trading for several stocks, including GameStop, that have surged in price thanks to a group of Reddit users on the R/WallStreetBets thread. The group of traders drove up GameStop's stock price in a challenge to hedge fund investors that had bet against the company, in hopes that its stock would fall in price, by short selling.
Additional source:   https://www.thegatewaypundit.com/2021/01/ted-cruz-president-trump-reckless-irresponsible-not-prove-election-fraud-court-video/