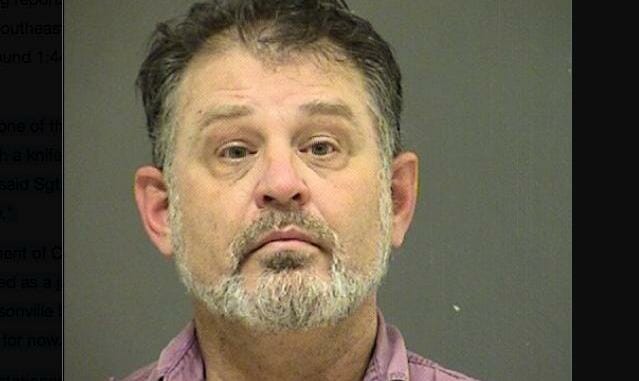 Individuals from the Oregon Women For Trump organization reported being threatened by a knife-wielding man, Clayton John Callahan, at their car cruise rally. Callahan is a member of the Washington County Democrats and claimed to be the communications director. He has resigned from the group. He is employed as a jailer at the Coffee Creek Correctional women's jail. Callahan allegedly blocked a vehicle decorated for a pro-Trump rally at an intersection, the encounter escalated, and Callahan was filmed holding a knife. Police were called and he was arrested on charges of Unlawful Use Of A Weapon.
Hillsboro Police confirmed the arrest of Clayton Callahan, who had formerly volunteered with the Washington County Democrats and works at a local jail.
The Washington County Democrats have disavowed the actions of a former volunteer who police say brandished a knife during a heated confrontation at an Oregon Women for Trump car cruise in Hillsboro.
Sgt. Clint Chrz told Pamplin Media that Hillsboro officers arrested Clayton John Callahan, 52, on one count of unlawful use of a weapon following reports of an altercation at the intersection of Southeast 10th Avenue and Maple Street around 1:44 p.m. on Sunday, Oct. 4.
"He confronted one of the Trump supporters — rallygoers — with a knife, and as a result of his actions he has been arrested," said Sgt. Chrz. "We didn't use any force to get him into custody."
Oregon Department of Corrections officials confirm that Callahan remains employed as a jailer at the Coffee Creek Correctional Institution in Wilsonville but will not be coming into work at the women's prison for now.
"He is currently stationed at home," said DOC spokeswoman Betty Bernt. "At this time, it's a local law enforcement issue, and depending on what happens there, it will be investigated by us as well."
Callahan posted $1,000 in bail and was released from the Washington County Jail on Sunday.