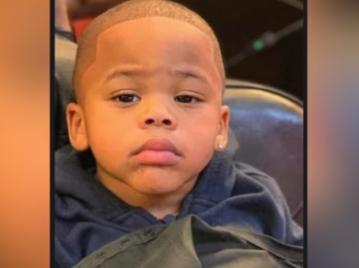 This Father's Day weekend in Chicago was the most violent in 2020 with 106 people shot, and 14 killed. A 3-year-old boy, Mekhi James, who was riding in a car with his father, was killed. Over the weekend, shootings in New York City soared 358% over last year. New York recently disbanded one of its most effective anti-crime units, ceased stopping and frisking those suspected of carrying a firearm, and instituted the no-cash bail 'reform'. [The destroyers in the streets could not succeed as they do without the deliberate stand-down and do-nothing cooperation from mayors and police chiefs and a majority in city council members. This is a war on America by troops embedded deep within our government at every level. No solution is possible without acknowledging this grim fact. If these people are not replaced by real Americans, there will be no change.] -GEG
Over the weekend, a dozen people were either injured or killed by gunfire in Minneapolis. According to PowerLine's John Hinderaker, "This took place in the heart of Uptown, an entertainment and shopping district, within a few blocks of some of the city's most expensive neighborhoods."
Just a couple blocks from the shooting, this act of lawlessness was allowed just a night or two before:
Uptown https://twitter.com/The_Barftender/status/1274410223428567041 …

Barflaan Tedoe

@The_Barftender

Minneapolis has turned into Oakland
40 people are talking about this
"We have seen, unfortunately, over the past several months, an uptick in violent crime in Minneapolis," Minneapolis Police Chief Medaria Arradondo said Sunday. "We are certainly doing our best to address that."
The Democrats who run Minneapolis, and who have run Minneapolis for nearly 50 years, just passed a veto-proof pledge to dismantle that city's police department.
Elsewhere…
Over the weekend, there was a fatal shooting in Seattle's CHAZ, the six-block zone left-wing anarchists have successfully liberated from the city with the mayor's blessing.