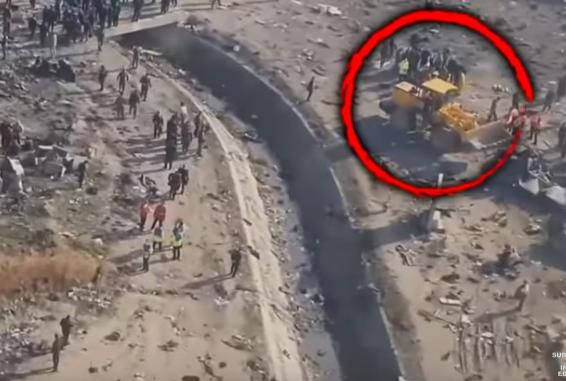 Iranian President Rouhani admitted on Twitter that "… missiles fired due to human error caused the horrific crash of the Ukrainian plane & death of 176 innocent people." There were 83 Iranian nationals who died in the crash. CBS reported that Iran bulldozed the crash site, destroying evidence before admitting culpability. Rouhani vowed to identify the culprits and refer them to judicial authorities in addition to arranging compensation payments to the victims' families.
While millions of Iranians turned out for the funeral of General Solemani, assassinated by the US, angry student-led demonstrators demanded that Iran's leaders, including Ayatollah Khamenei, step down over their initial concealment of the truth about the plane crash.
After multiple denials, and demands for proof from foreign entities – accusing them of spreading "psychological warfare" lies, President Hassan Rouhani has admitted Iran accidentally shot down the Ukrainian jetliner that took off from Tehran's international airport amid this week's tensions.
In a pair of tweets, Rouhani admitted that "Armed Forces' internal investigation has concluded that regrettably missiles fired due to human error caused the horrific crash of the Ukrainian plane & death of 176 innocent people," adding that "The Islamic Republic of Iran deeply regrets this disastrous mistake."
Additional sources:
https://www.breitbart.com/national-security/2020/01/10/iran-bulldozed-plane-crash-site-before-outside-investigators-arrived/
https://www.zerohedge.com/geopolitical/death-liars-iran-protests-demand-ayatollah-quit-over-airliner-shootdown-uk-ambassador