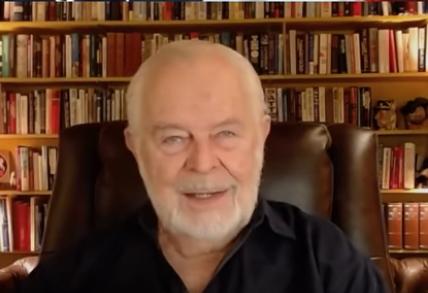 The focus of the article is an attempt to place Montana Utility Commissioner Randy Pinocci in a negative light allegedly for using state funds to promote our event – The Red Pill Expo. When it was learned that no state funds were used for his travel or attendance or any other expense, the fallback "complaint" was that he recorded a short promotional video for us in his facilities. Although there was no additional cost to the state for this two-minute recording session, the reporter treated it as an outrageous misuse of tax dollars.
This, of course, is a bad joke when one considers the very real and very expensive use of government resources for personal projects and political causes that goes on at almost all levels of government today. If this had been a promotion for a global-warming conference organized by Al Gore, we can be sure there would have been no complaint from the Montana Free Press.
The irony is that Pinocci is an exception to the current trend. His actions are based, not only on high principles, but also on knowing that his political opponents are scouring his every activity looking for the smallest infraction to be used against him. He obtained official permission from the administrators of the Commission to use his office for this non-official purpose. Nevertheless, the newspaper tried to use this recording as proof of malfeasance.
Clearly, the purpose of the article was, not to inform the public about what this Commissioner had on his mind about threats to the wellbeing of Montanans, but to do a hit piece on him for no apparent reason other than to damage his chance for re-election. Ironically, this small example of a political hit piece masquerading as news reporting is exactly the kind of thing we discuss at our Red Pill Expos – which is why masqueraders do everything possible to discourage the public from coming to our events or reading our materials.
Randy Pinocci is quite able to deal with such slanders against him without our help, for that has been his reality ever since he decided to run for public office. My primary interest in responding to the "Get Pinocci" article is how it described the Red Pill Expo which, indirectly, is a description of me.
Early in the article, our event was described as "a right-wing conference". After explaining the origin of the red-pill metaphor, it says: "The metaphor has been adopted in recent years by far-right activists." Next to that is a link to an article that has nothing to do with our Red Pill Expo or any of its participants but, instead, is a discussion of how the red pill metaphor also has been used by rapper Kanye West and several Internet misogynists and white supremacists.
Think about that for a moment. Red Pill Expo has no connection with any of these and, in fact, the principles and rules of conduct that are strictly enforced at the Expo would disqualify misogynists or race supremacists (white or any other color) from participating. So, why did the reporter insert references to female haters and white supremacists in the middle of an article about us, and why did he use such phrases as "right-wing conference" and "far-right activists"?
Anyone who has read my works knows that I have spent at least that last 40 years expounding the idea that there is no significant difference between Left and Right in terms of a political construct. I have written extensively to provide logical and historical support for the conclusion that both are merely variants of collectivism. I have popularized the phrase: "The Left and the Right are merely two wings of the same ugly bird called Collectivism." My essay, The Chasm, advances this perspective in detail. When reporters describe me or my projects as right-wing or extreme right-wing, I know they either have not done their research homework or they are character assassins who know that what they are writing is false.
The news article describes some of topics at the Expo but does so in such a way as to prejudice the reader into thinking they are without merit. The newspaper has assumed the role of teacher – to instruct readers what attitude to have toward these topics, just in case they might otherwise be interested. Here is another red pill of our times. Almost all elements of the 'mainstream' now play this role, making it increasingly difficult for readers to discover viewpoints that are different from what the gatekeepers want them to consider.
The technique is easy to recognize once it is identified. A red-pill theme is presented, such as "Vaccine safety is NOT settled", and then it is scoffed as being contrary to the findings of qualified mainstream authorities, who are widely quoted. Evidence offered by red-pill presenters is never mentioned, leaving the false impression that they ae merely conspiracy theories.
When I spoke on the phone with Eric (the reporter on this news story), he said: "With complex issues like these, how can individuals really know? Don't you think we should trust mainstream experts to tell us the truth?"
My answer was: "When there is a huge amount of money at stake and the opportunity to gain power over others in the process, the answer is a resounding no."
It appears that this difference of world view is the underlying problem with this article. Eric believes that his mainstream sources are wise, honorable, and objective. We who have lived long enough to see how things really work in government and commerce know better. We have learned from experience that the first rule of analysis is to question authority. This is unthinkable for those who are programmed to believe and obey. To help those poor souls escape the Matrix and discover reality is the mission of Red Pill Expo. -GEG