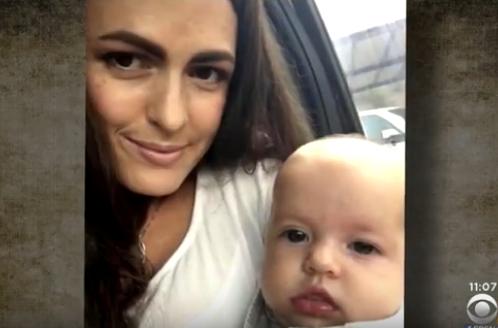 Mexican drug cartel gunmen are suspected of the ambush and murder of three women and six children near a rural Mormon community in Sinaloa, Mexico, close to the US border. All of the victims are dual US and Mexican citizens. The women from the Lebaron family, an offshoot of a Mormon sect, were driving their 14 children in a motorcade with three SUVs that may have been mistaken for a rival gang, however, the cartels are aware of the religious community and have a violent history with them. One of the SUVs, with a mother and four children in it, exploded and was set afire. All three of the women and six children were killed, with another five children suffering from gunshot injuries.

President Trump tweeted that a family from Utah got caught between two vicious drug cartels and were killed. He offered Mexico the services of the US military to "wage war" against the cartels and wipe them off the face of the Earth. Mexico has registered more than 250,000 murders since the government controversially deployed the army to fight drug trafficking in 2006. Mexican President Andres Manuel Lopez Obrador (AMLO) rejected Trump's offer, saying that war is not the answer. AMLO claimed in the past that his government will not fight drug cartels with violence, but through economic opportunities and social programs.
At least nine U.S. citizens, including six children, were killed Monday in an apparent ambush on a highway in the Mexican border state of Sonora, according to relatives of the victims and local media reports.
The dead included 8-month-old twins, said a family member, Kendra Lee Miller. Eight children survived, some seriously wounded, including a 9-month-old who was shot in the chest and a 4-year-old shot in the back, Miller said.
Willie Jessop, who is related to one victim, told NBC News by phone from Utah that the attack was on a motorcade consisting of several families, and that survivors at the scene told him that three cars were shot at and one was set on fire.
The Mexican government said Tuesday that three SUVs were hit in the assault.
"Everyone is in so much shock," Jessop said, adding that he has been in contact with Mexican federal officials and the FBI. "It's just unbelievable, and there's just no way to comprehend it."
Mexican government authorities said the family of three women and 14 children were on their way from Galeana, Chihuahua, to Bavispe, Sonora, and were attacked near the border between the two states.
Rhonita Miller was on her way to a shopping trip in Arizona with her family, while the others were going to Chihuahua to visit relatives, Kendra Lee Miller said.
The victims were identified by Miller as Christina Marie Langford Johnson, 29; Dawna Langford, 43; Trevor Langford, 11; and Rogan Langford, 2-and-a-half.
Also killed were Rhonita Miller, 30; Howard Miller, 12; Krystal Miller, 10; and the 8-month-old twins, Titus and Tiana Miller.
Kendra Lee Miller said a 13-year-old, Devin Langford, escaped uninjured and then walked for about 14 miles to La Mora, where the family lived, for help after hiding his wounded siblings in bushes and covering them with branches.
Additional sources:
https://www.breitbart.com/border/2019/11/05/narco-terror-10-u-s-women-children-murdered-by-cartel-gunmen-near-new-mexico-border/
https://www.breitbart.com/border/2019/11/05/mexico-declines-president-trumps-offer-for-war-against-cartels/
https://www.dailymail.co.uk/news/article-7653577/Life-inside-LeBaron-Mormon-stronghold-Mexico-blighted-cartel-violence-murder.html