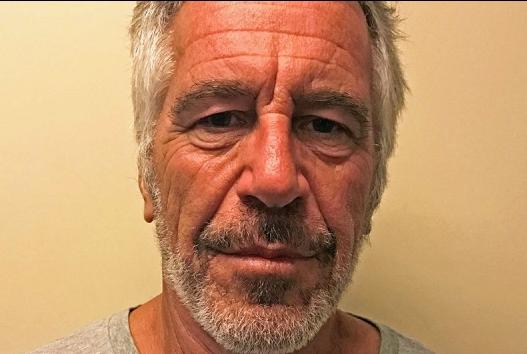 Jeffrey Epstein, former CFR and Trilateral Commission member. generously funded transhuman technology including Harvard University's Program for Evolutionary Dynamics. Epstein's projects focus on genetics, neuroscience, robotics, and artificial intelligence, all converging into what is known as "transhumanism". The goal is to merge humans with machines and extend conscious existence forever. Epstein says his ambition has been to use his 33,000-acre ranch in New Mexico as a base where twenty women at a time would be inseminated with his sperm to begin seeding the Earth with his DNA. -GEG
Jeffrey Epstein is currently infamous for his conviction for soliciting a fourteen-year-old girl for prostitution and for allegedly orchestrating underage "sex slave" orgies at his private Virgin Island mansion, where he purportedly pimped out underage girls to elite political figures such as Prince Andrew, Alan Dershowitz, and probably Bill Clinton as well (he also traveled to Thailand in 2001 with Prince Andrew, probably to indulge in the country's rampant child sex trade).
But before these sex scandals were the highlight of Epstein's celebrity, he was better known not just for his financial prowess, but also for his extensive funding of biotechnological and evolutionary science. With his bankster riches, he founded the Jeffrey Epstein VI Foundation which established Harvard University's Program for Evolutionary Dynamics.
Epstein, a former CFR and Trilateral Commission Member, also sat on the board of Harvard's Mind, Brain, and Behavior Committee. He has furthermore been "actively involved in . . . the Theoretical Biology Initiative at the Institute for Advanced Study at Princeton, the Quantum Gravity Program at the University of Pennsylvania," and the Santa Fe Institute, which "is a transdisciplinary research community that expands the boundaries of scientific understanding . . . to discover, comprehend, and communicate the common fundamental principles in complex physical, computational, biological, and social systems."
The scope of Epstein's various science projects spans research into genetics, neuroscience, robotics, computer science, and artificial intelligence (AI). Altogether, the convergence of these science subfields comprises an interdisciplinary science known as "transhumanism": the artificial "perfection" of human evolution through humankind's merger with technology. In fact, Epstein partners with Humanity+, a major transhumanism interest group.
Transhumanists believe that technologically "upgrading" humankind into a singularity will bring about a utopia in which "poor health, the ravages of old age and even death itself will all be things of the past." In fact, eminent transhumanist Ray Kurzweil, chief of engineering at Google, believes that he will become "godlike" as a result of the singularity.
Additional source: