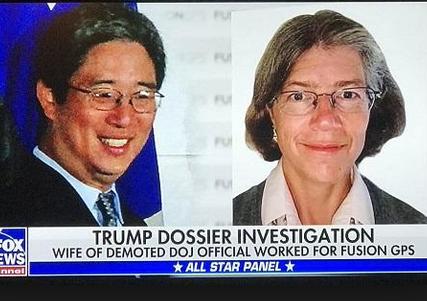 US Representative Jim Jordan (R-OH) said the dismissal of two key investigators, Andrew Weissmann and Zainab Ahmad, at the start of March may be due to bias as they knew Christopher Steele, the author of the discredited dossier, was "desperate to stop Trump." The two high-level prosecutors had undisclosed contact, prior to the opening of the Mueller investigation and obtaining the FISA warrant to spy on Trump, with Bruce Ohr, the then-Associate Deputy Attorney General. Ohr acted as an intermediary between the FBI and political lobbying firm Fusion GPS, helping to launch an investigation into Trump that ultimately paved the way for Mueller's probe.
In late February, CNN broke the story that the investigation being led by Special Counsel Robert Mueller into collusion between President Donald Trump's campaign and Russia might wrap up any day.
But as the probe drags on, Rep. Jim Jordan, R-Ohio, suggested another possibility in a recent interview with Fox News.
Jordan said the dismissal of two key investigators at the start of March—taken as a sign of closure—may have been due to their bias, the Washington Examiner reported.