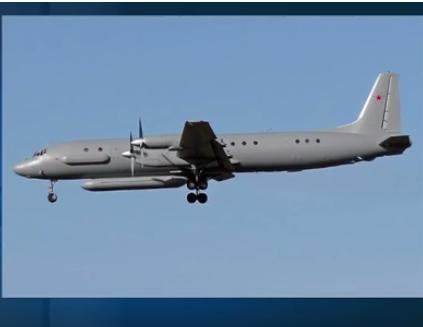 Syria: A Russian military plane was shot down accidentally by Syrian anti-aircraft fire, killing all 15 on board. Initially, Moscow blamed Israel, because Israeli jets were flying in the same area as the passenger route and, thereby, attracted Syrian anti-aircraft fire into the path of the passenger plane. Since the fast flying jets are harder to hit than a slow-moving, propeller driven passenger plane, and since they were in the same air space, Russian military declared that the plane's destruction was Israel's fault. A few hours later, Vladimir Putin softened the official response and said it was the result of a "chain of tragic accidental circumstances." 
In a call to Putin, Israeli PM Benjamin Netanyahu expressed regret at the loss of 15 Russian personnel, but stressed that Syria was to blame. Putin responded by telling him that Israeli air operations breached Syrian sovereignty and that he must not allow such a situation to happen again. -GEG
The Russian Il-20 plane had 14 people on board as it was coming in to land at Russia's airbase in Syria late on Monday night.
The fate of the 14 is not yet known – Russia's defence ministry says the search for them is still ongoing.
Even though it was shot down off Syria's Mediterranean coast by Syrian anti-aircraft fire Moscow is blaming Israel.
It says Israeli jets flying in the same area near Latakia in the north put the plane directly in the line of the anti-aircraft fire.
On Tuesday Israel's ambassador in Mosow was summoned to Russia's foreign ministry.
Israel is know to have bombed Iranian military positions in Syria in the past but has not yet commented on the accusation. Iran, its arch enemy, is also supporting Syria's regime.