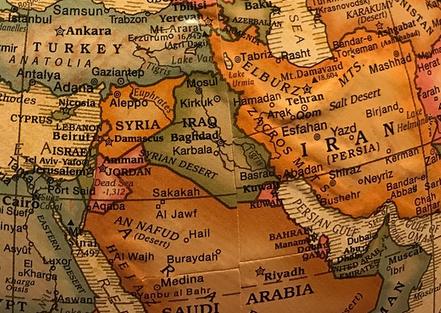 Jake Morphonios dug up archived UK Daily Mail Online article from 2013 that reported leaked emails showing the Obama White House had given approval for US-backed rebels in Syria to covertly carry out a chemical weapons attack on civilians and blame it on Syrian President Assad, a classic false flag strategy, in order to provide justification for US military action against Syria.  Children's corpses were posed in photos, making a strong emotional impact – Jake says the photos were taken by the White Helmets in Douma, the site of the alleged chemical attack.
A BBC journalist expressed skepticism about an alleged chemical attack in Syria that the West has largely – and without evidence – blamed on Bashar Assad. He tweeted that he was tired of "staged" scenes before deleting the post.
"Sick and tired of activists and rebels using corpses of dead children to stage emotive scenes for Western consumption. Then they wonder why some serious journos are questioning part of the narrative," BBC Foreign News Producer Riam Dalati wrote on Twitter. He later deleted that tweet, but not before others in the Twittersphere managed to grab a screenshot of it.
When a Twitter user wrote that Dalati was under pressure from the BBC to 'toe the line,' presumably by pointing the finger at Syrian President Bashar Assad, the journalist said this wasn't true, and that he deleted the tweet due to a "breach of editorial policy."
"Not so… original tweet correctly deemed in breach of editorial policy thru (sic) use of 'sick/tired'" and by not providing context for a picture of a deceased Syrian girl who appeared to be giving a 'last hug' to another child who appeared to have died.
"Still stand by original opinion that 'Last Hug' was staged and can voice that in a factual tweet if I want to," he wrote.
Manipulated Photos (full article at RT):
Warning- Graphic