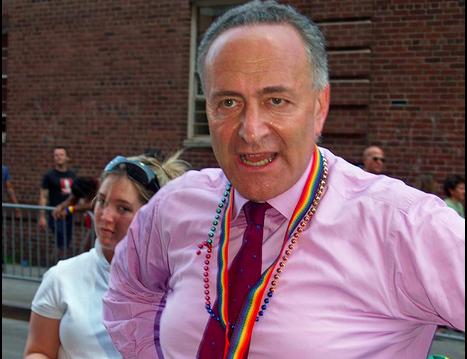 Congressional Democrats. led by Senator Chuck Schumer, orchestrated a disruption campaign at the Supreme Court confirmation hearings for Brett Kavanaugh. Fox News analyst, Judge Napolitano, says that Democrats resorted to disruption because they lack the votes to block Kavanaugh's nomination legally. -GEG
Summary by JW Williams
Democrats began the
hearings
for the appointment of Brett Kavanaugh to the Supreme Court by speaking outside of regular order and arranging the presence of yelling protesters.  At one point, Kavanaugh's daughters were taken out of the hearing as tensions in the room grew.
A former lawyer for President George W. Bush
released
42,000 pages of documents from Kavanaugh's service in the Bush White House just  hours before the nominee's hearing on Tuesday morning. Senator Grassley decided to move on with Kavanaugh's confirmation hearing despite Democrats' protestations that they need more time to review the documents. The Capitol Police said 17 demonstrators who disrupted the hearing were arrested.
Democrats, led by
Chuck Schumer
, plotted the protest over the holiday weekend. The hearing was disrupted several times by protesters, led by the anti-Trump and Democrat-aligned Women's March and Linda Sarsaur, who was arrested on
charges
of disorderly conduct.  Feminists 
appeared
in red robes with white bonnets, like characters from A Handmaid's Tale, claiming that Kavanaugh will take away women's rights, saying he is "anti-abortion, anti-healthcare, and anti-women" views.
Senate Judiciary Committee Chairman Chuck Grassley (R-Iowa) was interrupted during his opening statement by numerous Democratic senators and ny yelling from the audience.
Judge Napolitano says it was obvious that Democrats lack the votes needed to block Kavanaugh's nomination. He summarized their strategy as: "If you can't interfere with a nomination, let's interfere with the process."