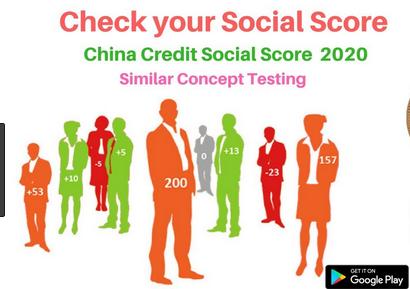 Reason revealed that Senate Democrats are planning to takeover the Internet using EU-style data 'protection' laws.  A document entitled 'Potential Policy Proposals for Regulation of Social Media and Technology Firms,' written by Senator Mark Warner (D-VA), includes mandates for identity verification, location identification, and bot labeling. Gary Gileno says the goal is to introduce Chinese-style censorship and social-credit scores to control the masses. He concludes that politicians will never stomp out censorship because they like it, and that only the people solve these problems. He is not optimistic about the future. -GEG
All your base are belong to us. A leaked memo circulating among Senate Democrats contains a host of bonkers authoritarian proposals for regulating digital platforms, purportedly as a way to get tough on Russian bots and fake news. To save American trust in "our institutions, democracy, free press, and markets," it suggests, we need unprecedented and undemocratic government intervention into online press and markets, including "comprehensive (GDPR-like) data protection legislation" of the sort enacted in the E.U.
Titled "Potential Policy Proposals for Regulation of Social Media and Technology Firms," the draft policy paper—penned by Sen. Mark Warner and leaked by an unknown source to Axios—the paper starts out by noting that Russians have long spread disinformation, including when "the Soviets tried to spread 'fake news' denigrating Martin Luther King" (here he fails to mention that the Americans in charge at the time did the same). But NOW IT'S DIFFERENT, because technology.
"Today's tools seem almost built for Russian disinformation techniques," Warner opines. And the ones to come, he assures us, will be even worse.
Here's how Warner is suggesting we deal:
Mandatory location verification. The paper suggests forcing social media platforms to authenticate and disclose the geographic origin of all user accounts or posts.
Mandatory identity verification: The paper suggests forcing social media and tech platforms to authenticate user identities and only allow "authentic" accounts ("inauthentic accounts not only pose threats to our democratic process…but undermine the integrity of digital markets"), with "failure to appropriately address inauthentic account activity" punishable as "a violation of both SEC disclosure rules and/or Section 5 of the [Federal Trade Commission] Act."
Bot labeling: Warner's paper suggests forcing companies to somehow label bots or be penalized (no word from Warner on how this is remotely feasible)
Define popular tech as "essential facilities." These would be subject to all sorts of heightened rules and controls, says the paper, offering Google Maps as an example of the kinds of apps or platforms that might count. "The law would not mandate that a dominant provider offer the serve for free," writes Warner. "Rather, it would be required to offer it on reasonable and non-discriminatory terms" provided by the government.
Other proposals include more disclosure requirements for online political speech, more spending to counter supposed cybersecurity threats, more funding for the Federal Trade Commission, a requirement that companies' algorithms can be audited by the feds (and this data shared with universities and others), and a requirement of "interoperability between dominant platforms."
The paper also suggests making it a rule that tech platforms above a certain size must turn over internal data and processes to "independent public interest researchers" so they can identify potential "public health/addiction effects, anticompetitive behavior, radicalization," scams, "user propagated misinformation," and harassment—data that could be used to "inform actions by regulators or Congress."