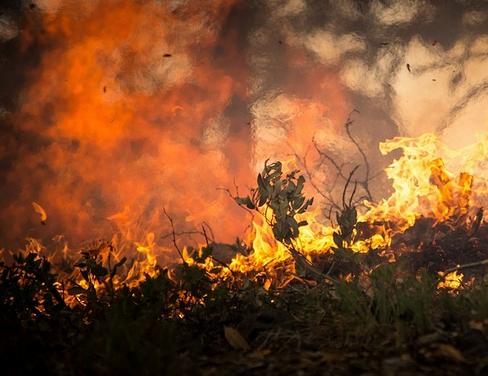 Bob Zybach, an experienced forester with a PhD in environmental science, warned Oregon's government decades ago that unchecked growth in forests would result in catastrophic wildfires. Changes in forest management policies under Bill Clinton's administration that reduced logging to protect old growth trees and the spotted owl is the major cause of worsening wildfires. Experts agree that a century of fire suppression has caused forests to become overgrown and filled with dead wood and debris that easily ignites in dry summer heat.  American Indians formerly used large controlled fires to prime the land for grazing and hunting.
Wildfire experts say poor management, not global warming, is the major reason behind worsening wildfires.
Forester Bob Zybach warned decades ago that environmental regulations and less logging would make fires worse.
The Trump administration is doing more active management of lands, but is it enough?
Bob Zybach feels like a broken record. Decades ago he warned government officials allowing Oregon's forests to grow unchecked by proper management would result in catastrophic wildfires.
While some want to blame global warming for the uptick in catastrophic wildfires, Zybach said a change in forest management policies is the main reason Americans are seeing a return to more intense fires, particularly in the Pacific Northwest and California where millions of acres of protected forests stand.
"We knew exactly what would happen if we just walked away," Zybach, an experienced forester with a PhD in environmental science, told The Daily Caller News Foundation.
Zybach spent two decades as a reforestation contractor before heading to graduate school in the 1990s. Then the Clinton administration in 1994 introduced its plan to protect old growth trees and spotted owls by strictly limiting logging.
Less logging also meant government foresters weren't doing as much active management of forests — thinnings, prescribed burns and other activities to reduce wildfire risk.