Zimbabwe, the former breadbasket of Africa, purged whites from the land and then the farms died, creating mass starvation among the population.  Recently, MP Joseph Tshuma was reported to have commented that his country cannot prosper without the involvement of the whites in its affairs and that no other country was capable of developing without the whites.
Mainstream media is ignoring this story.

From News 24:

An outgoing member of parliament for Zimbabwe's ruling Zanu-PF party has reportedly claimed that the southern African country cannot prosper "without the involvement of whites" in its "affairs".

According to NewZimbabwe.com, Joseph Tshuma who was the MP for Mpopoma Pelandaba said this while speaking at a political parties discussion forum in Bulawayo over the weekend.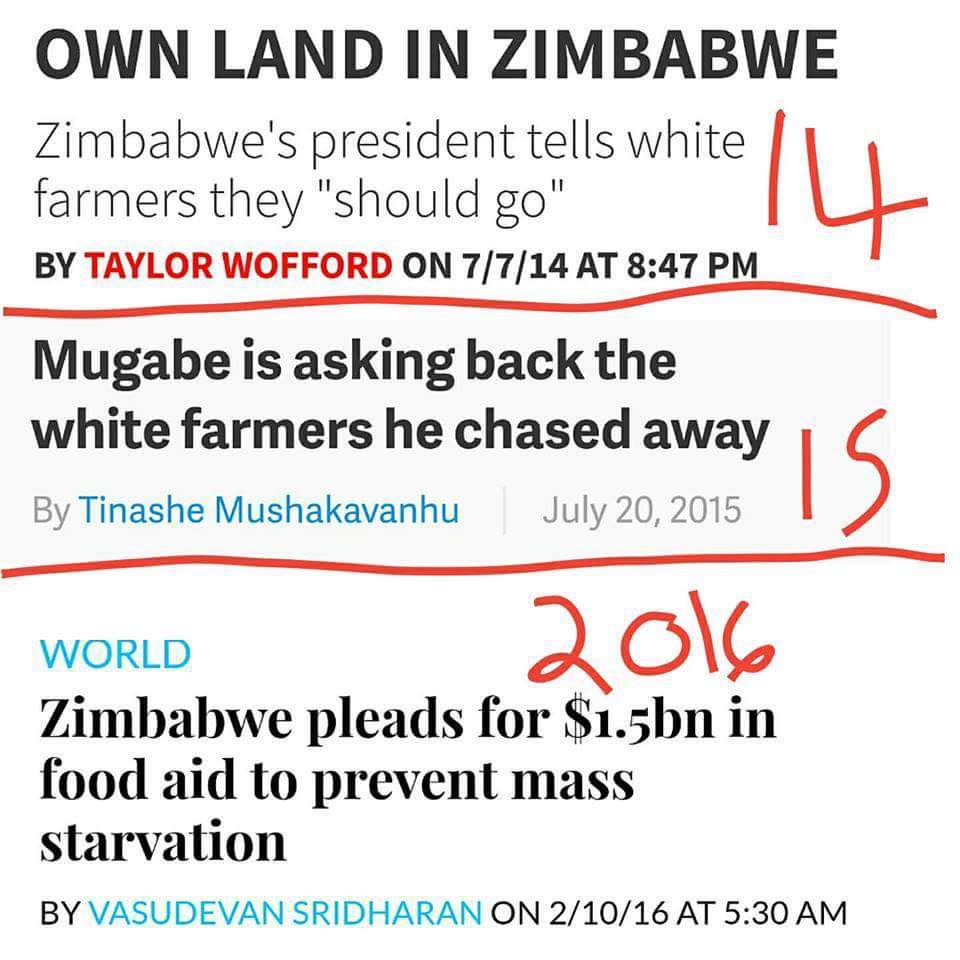 "We are coming from the era of Robert Mugabe. An era which closed us out from the rest of the world. We began to live in a vacuum. That was the most dangerous thing that was ever experienced by this country other than the bombings during the liberation struggle," Tshuma was quoted as saying.

Tshuma said that Mugabe made a mistake when he told Tony Blair to "keep your England and I'll keep my Zimbabwe".

"Yes, we kept our Zimbabwe but what kind of Zimbabwe did we keep? One thing that I have been made to understand and agree strongly whether painful or not, we cannot do away with that person called umkhiwa (white)."
"The Zanu PF lawmaker said no other country was capable of developing without the involvement of whites," NewZimbabwe.com reported.