The Washington State Fusion Center accidentally sent documents containing information about psycho-electronic weapons to a journalist   who had made a FOIA request while researching Antifa and white nationalist groups.  The zip file revealed information on electromagnetic weapons, remote mind control and forced memory blanking.  The document confirms that the devices have been tested on people.  It is clear that world governments are actively developing new classes of weaponry that the public have been led to believe are the stuff of fantasy, thus making it easy to pass off anyone discussing "psycho-electronic" as a wild conspiracy theorist.
Washington, D.C. – A Department of Homeland Security multi-agency counterterrorism center, the Washington State Fusion Center, released some documents this week that exposed research into a secretive class of devices called electromagnetic weapons, which have the potential to be used for "remote mind control."
A reporter for Muckrock researching Antifa and white supremacist groups received a surprise among a batch of information from the Washington State Fusion Center as part of a FOIA request, as one file within the materials he received was curiously labeled "EM effects on the human body.zip"—a reference to electromagnetic forces on the human body.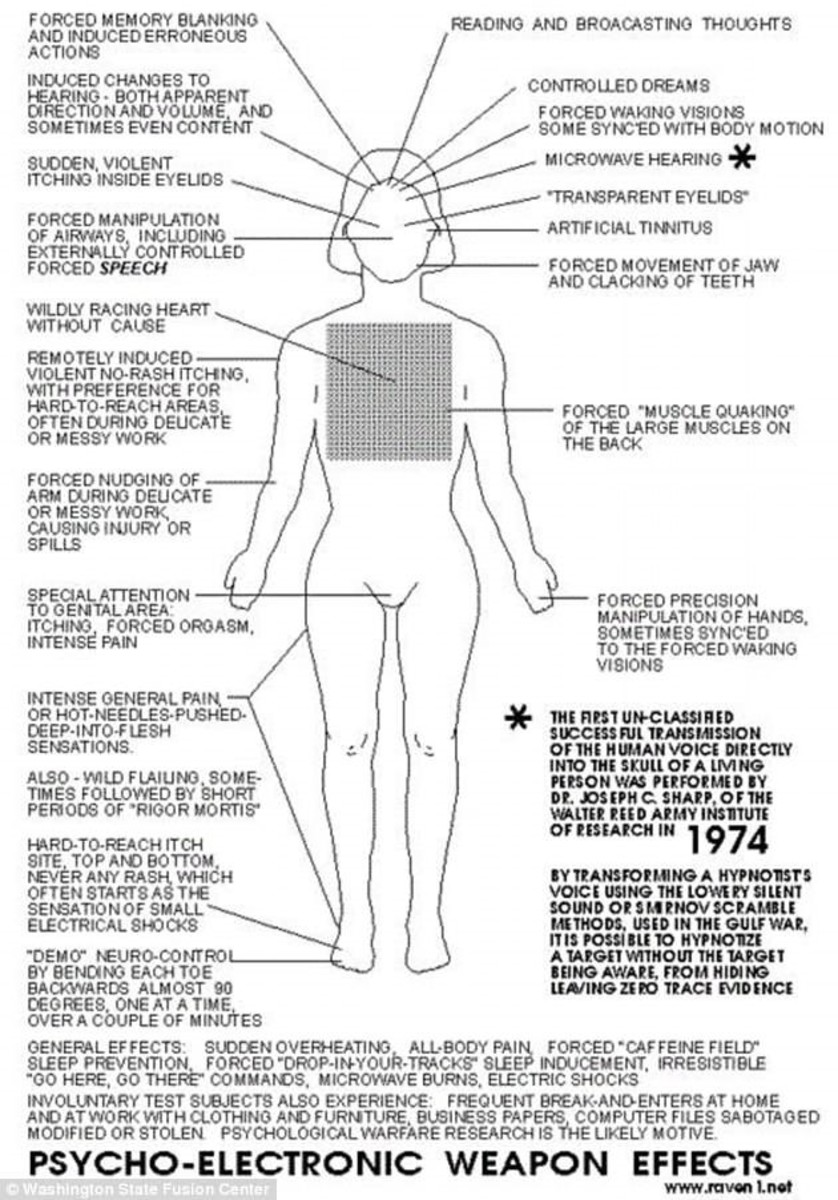 Upon closer inspection, the journalist realized the documents contained in the file from the DHS Fusion Center discussed "remote mind control" and "forced memory blanking," as well as other types of "psycho-electronic" weapon effects. The documents also discussed "microwave hearing," and "remote brain mapping," which would let third parties monitor your thoughts.
It is important to note that the existence of these records—which were not created by the fusion center and are not government documents—is not evidence that the U.S. government possesses these devices, but clearly indicates that at a minimum, these types of weapons are being studied. It should also be noted that while these particular records may not be evidence of the existence of psycho-electronic weapons, there is a plethora of collateral documentation that supports their existence and use.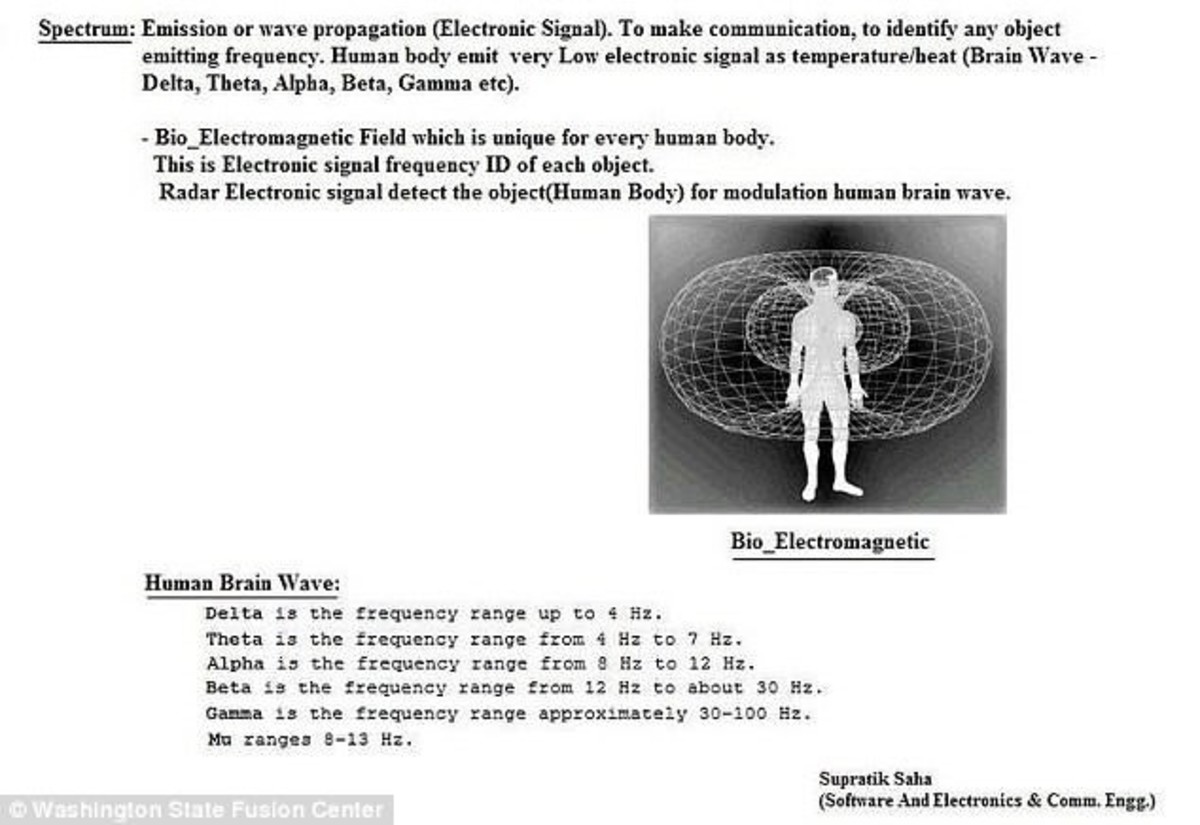 MuckRock reports that aside from being in the possession of the fusion center, the documents are clearly not government material, with one slide seemingly coming from a person named "Supratik Saha," who is identified as a software engineer. The slide referencing brain mapping has no sourcing, while a diagram of a body being assaulted by psychotronic weapons is sourced from "raven1.net," which is no longer operational.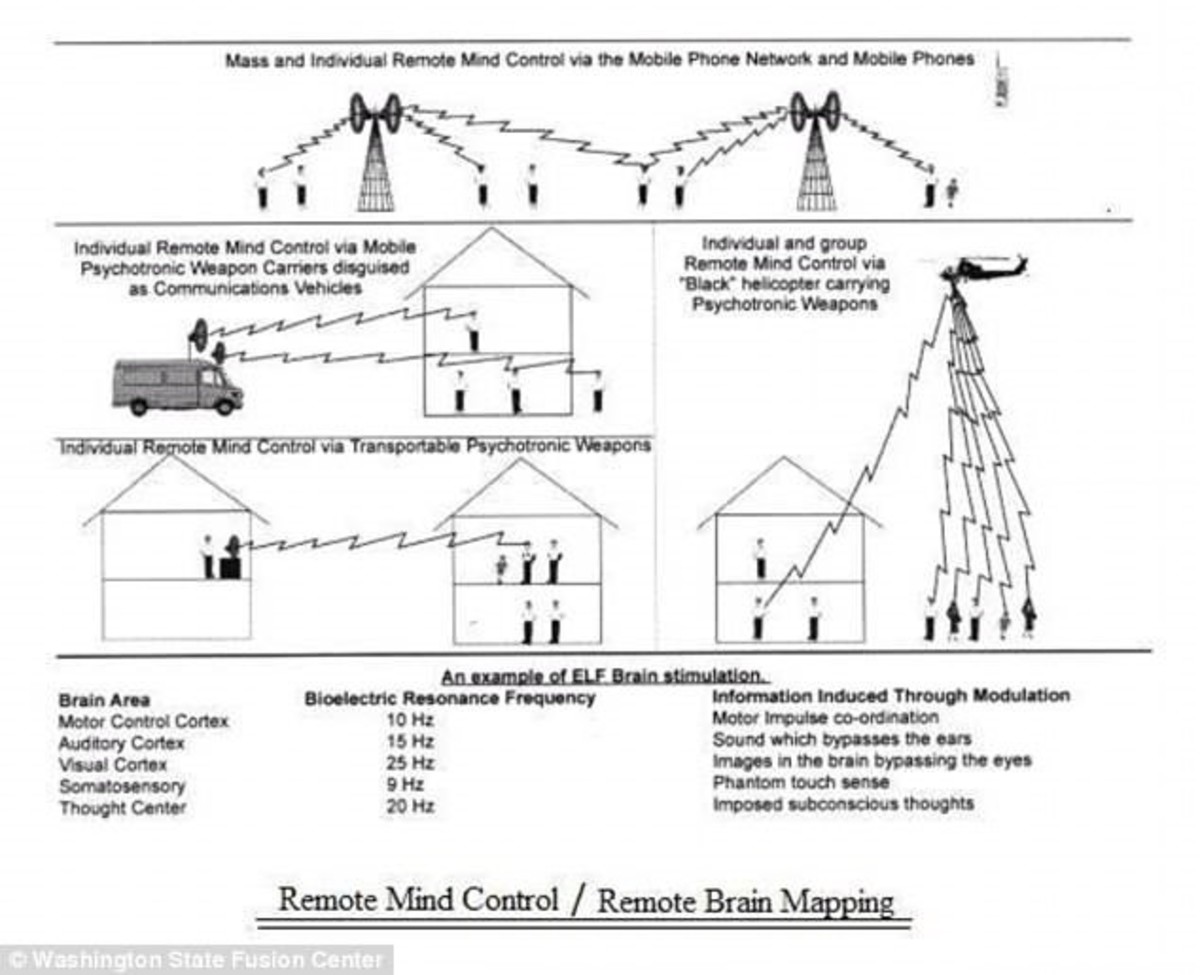 While the documents themselves may not be direct evidence of the existence of "psycho-electronic" weapons, there is plenty of supporting documentation regarding the existence and development of such weapons globally.