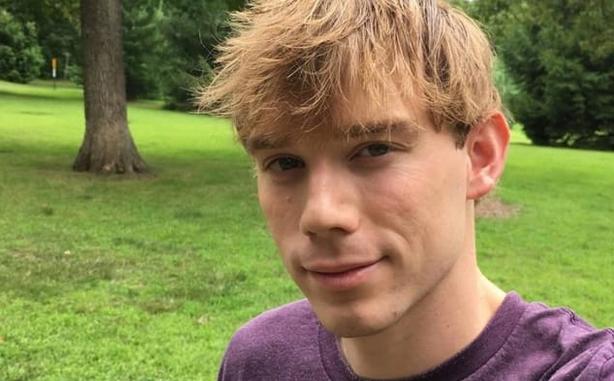 Travis Reinking, 29, was arrested for shooting and killing four people with an AR-15 style rifle at a Waffle House restaurant in the early morning hours on Sunday.  Reinking was mentally unstable, stole a BMW from a dealership days before the shooting and was arrested last year by the Secret Service for trying to access a restricted area at the White House. After that, his firearms authorization was revoked at the request of the FBI, and four weapons were seized, including the AR-15 that was used in the shooting. Reinking's father acknowledged giving the guns back to his son.  The reason for the shooting is unknown.
After a man hunt that lasted more than 24 hours, a 29-year-old suspect in a shooting that killed four people and wounded two others at a Waffle House in Antioch, Tennessee, was taken into custody on Monday afternoon.
Authorities identified the suspect as Travis Reinking, saying he exited his pickup truck outside the Waffle House at around 3:30 a.m. Sunday and, naked except for a jacket, opened fire with an AR-15 on workers and diners before fleeing on foot.
As the frantic manhunt for Reinking continued into Monday morning, the Tennessee Bureau of Investigation added his name to its "Top 10 Most Wanted" list, warning the public that he should be considered armed and dangerous.
"The crime he committed, a quadruple murder, there's nothing more urgent than that," Nashville police spokesman Don Aaron said Monday before his arrest, as more than 100 officers, bolstered by the FBI and Bureau of Alcohol, Tobacco, Firearms, and Explosives, continued to canvass the area. He said Reinking could have been armed with a handgun — three other guns known to be in his possession had been accounted for.
Reinking is from Morton, Illinois, and lived in Salida, Colorado, before moving to the Nashville area, where he worked in the construction and craning industry, police said Sunday.
Before he allegedly opened fire at the Waffle House, police said that Reinking stole a BMW from a dealership in Brentwood, Tennessee, last week and then led officers on a chase. Authorities then tracked the vehicle to his apartment complex, but Reinking was not arrested because officials did not know who he was at the time.
Previous reports from near his Illinois home describe a distressed, anxious, and volatile young man who, in one instance, waved his AR-15 at a coworker before storming out. Reinking's father, who was supposed to be keeping his son's weapons away from him, had told police that he often locked up his son's rifles when "Travis was having problems."
Months before the shooting in Tennessee, Reinking was arrested in Washington, DC, after the Secret Service caught him trying to access a restricted area of the White House, prompting police in his home state of Illinois to seize his guns.