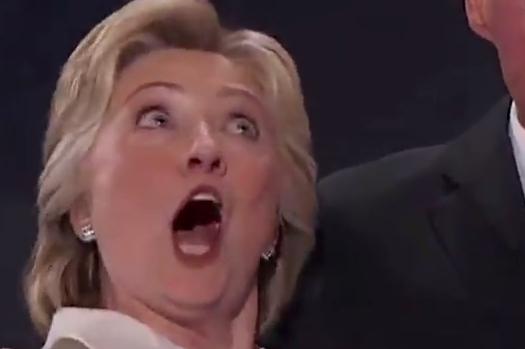 A pro-Donald Trump political action committee filed a lawsuit against the Federal Elections Commission for ignoring a money-laundering scheme that ended up depositing $84 million in Hillary Clinton's campaign fund. Hillary donors wrote checks for hundreds of thousands of dollars to the Hillary Victory Fund that was funneled to state party chapters, and back through the DNC, ultimately ending up at Clinton's campaign headquarters, violating campaign finance laws that limit the amount individuals can donate.
A pro-Donald Trump political action committee filed suit in federal court against the Federal Elections Commission on Monday, alleging the agency failed to take action on a money-laundering scheme involving the Hillary Clinton campaign and the Democratic National Committee.
"The Committee to Defend the President (CDP), a political action committee formally known as Stop Hillary PAC, filed its complaint with the FEC in December 2017 with the claims that the Hillary Victory Fund (HVF) solicited cash from big-name donors, and allegedly sent that money through state chapters and back to the DNC before ending up with the Clinton campaign," Fox News reported.
The CDP complaint filed with the U.S. District Court of the District of Columbia alleges that $84 million was funneled using this technique to purposely bypass campaign fiance laws.
Donna Brazile, who served as interim DNC campaign chair during Clinton's run, wrote about the practice in her book, "Hacks."
"Individuals who had maxed out their $2,700 contribution limit to the campaign could write an additional check for $353,400 to the Hillary Victory Fund—that figure represented $10,000 to each of the 32 states' parties who were part of the Victory Fund agreement — $320,000 — and $33,400 to the DNC," reads a passage from the book.
"The money would be deposited in the states first, and transferred to the DNC shortly after that. Money in the battleground states usually stayed in that state, but all the other states funneled that money directly to the DNC, which quickly transferred the money to (Clinton campaign headquarters in) Brooklyn," Brazile added.
The CDP complaint details how the group was able to track the practice throughout the campaign using publicly available FEC records.