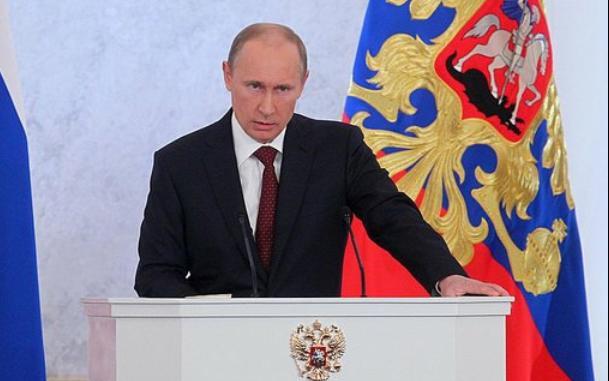 The Trump administration is expelling 60 diplomats and is closing the Consulate in Seattle, joining 20 European allies who have also expelled Russian officials in condemnation of the poisoning of a former Russian spy living in England. -GEG
President Trump on Monday ordered the expulsion of 60 Russian intelligence officers in the United States and the closure of the Russian consulate in Seattle in response to the nerve agent attack on an ex-Russian spy in the U.K. earlier this month, senior administration officials said.
The steps, following Britain's expulsion of Russian diplomats, are meant to send a message to Moscow that actions have consequences, the officials said. The Seattle consulate is being closed because of its proximity to submarine bases, as well as Boeing.
"With these steps, the United States and our allies and partners make clear to Russia that its actions have consequences," White House press secretary Sarah Sanders said. "The United States stands ready to cooperate to build a better relationship with Russia, but this can only happen with a change in the Russian government's behavior."
Russia, which has been blamed for the attack, has denied wrongdoing. Kremlin Spokesman Dmitry Peskov vowed a reciprocal response over Monday's expulsion, according to Russian state run media.
"We've said more than once and we say once again: Russia has had nothing to do with this affair whatsoever. Naturally, as before, we will proceed from the principle of reciprocity," Peskov said.
U.S. officials said a total of 60 Russians are being expelled, including 48 at the Russian embassy and 12 at the United Nations. The individuals and their families have been given seven days to leave the United States.