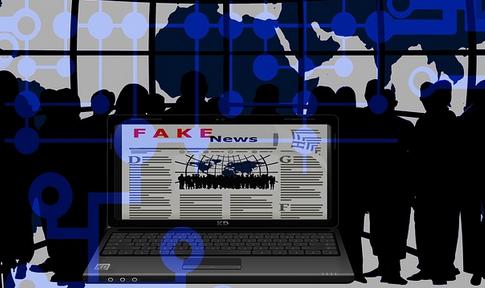 Charlottesville witness sues alternative media in a defamation case that has more to do with getting free news coverage than winning the case. One of the defendants, Lee Stranahan, argues that this suit is primarily a publicity and propaganda stunt!
Lee Stranahan says he was notified of the lawsuit by a reporter from Reuters. He has not yet been served with the lawsuit, as he believes it is primarily a publicity and propaganda stunt. He says that a lawsuit often receives news coverage because it sounds like news. However, filing a lawsuit can be a way to promote a false narrative written in the form of a legal complaint. This, then, is quoted and re-quoted in news reports and eventually reaches a mass audience. It is not important if the charges are true or not.  All that is important is that everyone knows about them. Most people, if they hear the charges on the news will believe them even if the suit never goes to trial. It's a relatively inexpensive way to conduct propaganda warfare.
Brennan Gilmore filed a defamation lawsuit against investigative reporter Lee Stranahan, Alex Jones, Lee Ann McAdoo, Scott Creighton of American Everyman, Jim Hoft of the Gateway Pundit, former Congressman Allen West and Derrick Wilburn of the Rocky Mountain Black Conservatives. Georgetown University Civil Rights Clinic is representing Gilmore, which is funded by taxpayers.
Brennan Gilmore is a US State Department employee who happened to capture footage of the Charlottesville car crash last summer at the 'Unite the Right' rally for white nationalists.  He was the main witness in the mainstream media and he immediately labeled the crash as and act of "deliberate terrorism."
Since that time, an independent review of the
incident
placed the blame for the violence on the police. The police chief told officers to "let them fight" so he could declare an unlawful assembly.  Additionally, an Antifa member Dwayne Dixon wrote on his
Twitter
account that he was carrying a rifle and chasing the car before it crashed.  Dixon has yet to be arrested or investigated.
The point of the lawsuit is to silence the alternative media and to demonize anyone who questions the official narrative of tragic events that are used by leftists to push their agenda. White nationalists were demonized after the event, and
lawmakers
are trying to pass legislation to create a task force targeting right-wing white nationalist groups for surveillance and to be labeled as domestic terrorists. There is no similar move to investigate or restrain the activities of Black Lives Matter, Antifa, or other openly violent groups.  Remember that the Pentagon transferred $40 million to the US State Department to combat so-called fake news.

On the surface, the objective of the left is to shut down political cooperation for white and conservative groups. In truth, however, their objective is just the opposite. The people who fund and control the left in the US (Such as Soros and Obama) definitely want white and conservative cooperation, but only if it involves violence. They do not want peaceful political opposition and they especially don't want cooperation between black and white. They want war in the streets. They want race war, religious war, class war, gender war, any kind of war so long as it is frightful enough to justify martial law, which is the end game they seek. Those of us who cherish liberty and justice and brotherhood among all men of good will, must resolve never to play into their hands.