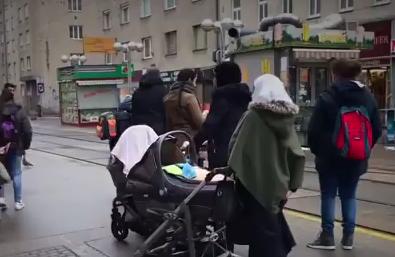 Facebook removed a video by Janos Lazar, the Chief of Staff for the Prime Minister of Hungary because it delivered an anti-immigration message. His commentary was recorded on the street of a neighborhood in Vienna, the capital of Austria, that has been overtaken by immigrants. He says that the area now has a higher crime rate, people are afraid, and native Europeans are being forced out. When Lazar loudly complained about taking down the video, Facebook restored it but with important features removed, such as English sub titles, accurate search-engine ranking, the ability to share, and links to similar videos. -GEG
Facebook removed a video purporting immigrants were the primary cause for reported crime growth in the adjacent country of Austria, according to the Hungarian prime minister's chief of staff.
The social media post, published by Janos Lazar, also alleged that the once-foreign newcomers were forcing "white Christians" to evacuate, Reuters reported Thursday. Lazar traveled to a neighborhood in Vienna, the capital of Austria, to try to show how bad conditions have gotten from Middle Eastern immigrants' arrival, and locals' departure.
"Disorder is much higher, there is much more dirt and litter in the streets and the few Viennese still living here say that crime is a lot higher and people are living in bigger fear," Lazar said, accompanied by piano music and shots of Muslim immigrants, according to Reuters.
The top aide to Hungarian Prime Minister Viktor Orbán originally protested the removal of the recording, equating it to censorship. He eventually praised Facebook for reinstating it.