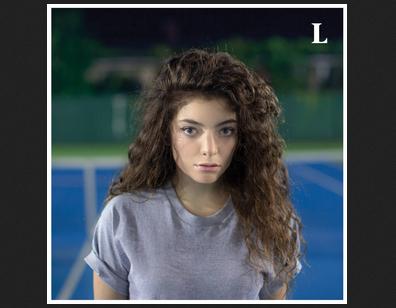 Israel is suing two New Zealanders for exercising freedom of speech inside their own country. The pair posted an open letter on a blog to Lorde, a pop singer who was born in new Zealand, requesting that she boycott her scheduled concert in Israel, because Palestinians are denied equal rights with Israelis and often are denied basic services. Israel passed a law in 2011 that criminalizes the advocacy of boycotting its businesses. The government now is moving beyond its borders and seeking to punish boycotters in other countries as well. [That the Israeli government would seek to protect its own commerce is understandable, but that other governments would not protect the freedom-of-speech of their own citizens is bizarre.] -GEG
Imagine for a moment you're a New Zealander living in a country ranked the fourth most vibrant democracy in the world.
In an expression of your dearly loved democratic freedoms you post an open letter on a local blog urging a New Zealand born pop star to not perform her scheduled concert in Israel, because "Palestinians living in the occupied territories do not enjoy the same rights Israeli citizens enjoy, they are denied freedom of movement and often basic services and necessities".As such, you "believe that an economic, intellectual and artistic boycott is an effective way of speaking out against these crimes".
Now imagine that shortly after posting this blog, you receive a letter from a law firm in Tel Aviv that outlines the intent to sue you for nearly $15,000 on behalf of three Israeli teenagers who had purchased tickets for the concert.
Had this happened to you, you might well be wondering what on earth was going on, but also where your right to peaceful, non-violent, free speech had suddenly disappeared to.
Well, this is exactly what happened to two young New Zealanders last week, when they received a letter from Ms Darshan-Leitner, leader of Shurat HaDin Israel law centre. The group seeks to punish Israel's critics and political opponents.
Their mission statement reads, "We are dedicated to protecting the State of Israel. By defending against lawfare suits, fighting academic and economic boycotts, and challenging those who seek to delegitimise the Jewish State, Shurat HaDin is utilising court systems around the world to go on the legal offensive against Israel's enemies."
According to Darshan-Leitner, the three Israeli teens "were hurt by the show's cancellation. They are fans of the singer, went immediately to purchase tickets as soon as they heard she is coming to Israel.
But, she continues, "There is also the national side to the lawsuit. As citizens of this country, as citizens who will next year serve this country in the military or civil service, they were hurt from the BDS [Boycott, Divest, Sanction] movement."
This action against the New Zealanders constitutes the first ever use of a controversial Israeli law passed by the country's parliament, the Knesset, in 2011. It allows Israeli individuals, corporations, and even the state itself to punish anyone who supports the boycott of Israel itself, or Israeli owned businesses.
Launched in 2005, the BDS movement seeks to bring Israel into compliance with the international law, specifically the Geneva Convention, and multiple UN Resolutions. It's a non-violent form of political protest, and the exact kind used to end Apartheid in South Africa in the 1980s.
The act of boycotting anything is an act of free speech.