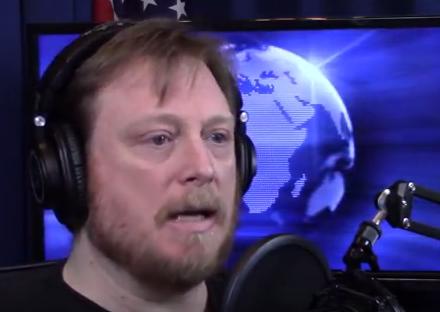 Political analyst, Jake Morphonios, says there is a potential for a new proxy war in Syria if Turkey aligns with Russia in its fight against the US-Backed Kurds.  After ISIS was defeated in Syria, the Kurds, acting on behalf of the CIA, moved in to takeover the oil fields.  Turkey, however, is fighting the Kurds in Syria because they could unite with the Kurds in Turkey to create a new state that might diminish the influence of Turkey in the region.  Since Turkey always had been a reliable ally of the US in NATO, this could be the beginning of a major global power shift that would increase the chances of conflicts between US and Russia in a spiral that leads to real war, not war between proxy forces. -GEG
Political analyst Jake Morphonios explains Turkey's recent military invasion into Syria is intended to stop the Kurds in Turkey from uniting with the Syrian Kurds and creating their own state.   The US is arming Turkey's enemy, the Kurds, so that they will retain control over Syria's valuable oil fields, located near the border with Turkey.
Initially, the CIA backed ISIS and Obama's "moderate" rebels who were, in fact, violent al-Nusra fighters, with the goal of taking over the country.  Putin stepped in and stopped the overthrow of Syria.  The CIA then switched its alliance from ISIS to the Kurds, in order to keep control over the oil fields that were occupied by ISIS near the northern border.
Turkish President Erdogan supported ISIS because they killed Kurds, and he profited from ISIS shipping stolen oil from Turkish ports.  The US is backing an enemy of NATO, our stated ally.
Turkey is a strategic NATO partner, and the US wants to keep Turkey happy.  75% of NATO troops are American, and it is used as a cover to hide US operations overseas from the American public, who likely would object to the interventions.
There has been an historic shift of alliances by Turkey, which now is turning against the US, and is becoming friendly with Russia.  The CIA played a role in the military coup against President Erdogan, and it is likely that he is not very forgiving.