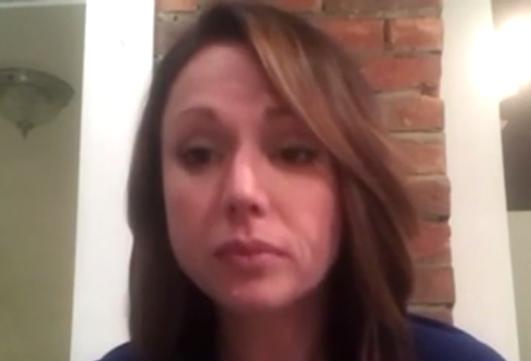 Rebecca Bredow, a mother from Detroit, Michigan, has been given two weeks to get her nine-year old son caught up on his vaccines or she will be jailed. Originally, her ex-husband asked her to delay their son's vaccines, but after she researched the topic, she decided not to vaccinate. Her husband wants the child vaccinated, and she says her parental rights are being taken away. -GEG
A MUM has revealed she could be caged if she does not vaccinate her son in two weeks.
Rebecca Bredow, from Detroit, Michigan, said she "feels like her rights as a parent have been taken away".
Oakland County Court heard Rebecca was first asked to immunise her child in September last year, ABC News reports.
Initially, she and her ex-husband, Jason Horne, agreed the child would not have all his vaccines during a short space of time.
But after docs "grouped the immunisations together", the mum of two changed her mind.
Ms Bredow told WXYZ she would rather go to prison than back down on something she believes in.
"I believe in the choice of the parent to make the right decision based on their knowledge of vaccines," she said.
"I feel angry. I feel backed into a corner."