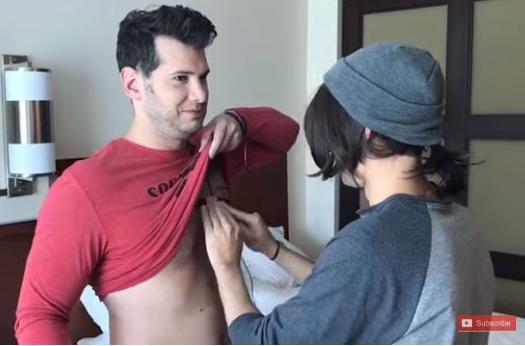 Utah: Steven Crowder and his producer, Jared, went undercover to infiltrate Antifa. They recorded Antifa leaders planning violence against supporters of Ben Shapiro, a conservative personality speaking at the University of Utah.  The conspirators said that two AK automatic weapons were going to be delivered, and they handed Jared an ice pick. They plotted to lure innocent people into the parking lot for an ambush attack.  Police were grateful for Crowder's video, but mainstream media wanted no part of it. -GEG
s if the public needed any more evidence that violence is a central part of Antifa's mission, conservative comedian Steve Crowder has published footage that he and his producer surreptitiously recorded after infiltrating a local Antifa cell and accompanying it to a protest at the University of Utah.
The shockingly candid footage offers a disturbing glimpse into the innerworkings of Antifa – a loosely organized band of far-left agitators – and the central tenant of violent resistance that encapsulates the group's philosophy. The footage primarily focuses on a transgender woman, the purported leader of a small cell of Antifa protesters, who can be heard telling Crowder's producer that she's armed with a handgun, and that she expects reinforcements to arrive later with "two AKs". The organizer can also be heard recommending that Crowder's producer buy a small blade at a military surplus store and strap it to his ankle "just in case."
What they show appears to confirm that the group protesters were planning to disrupt a speaking event hosted by conservative commentator and Daily Wire founder Ben Shapiro, whom Antifa has accused of being a nazi despite the fact that he is Jewish. Shapiro's recent appearances at UC Berkeley and other university campuses drew protests, with demonstrators labeling him a "fascist."
But perhaps the most surprising thing about the footage was the fact that mainstream media reporters AND police essentially told Crowder & Co. to get lost when they shared it with them.
In another shocking excerpt, the Antifa leader – whom Crowder didn't name because he said he didn't want to "dox" anybody, though he added that police have confirmed that they have been monitoring her – described a plan to lure right-wing demonstrators to a secluded area where, presumably, they would be attacked by Antifa.