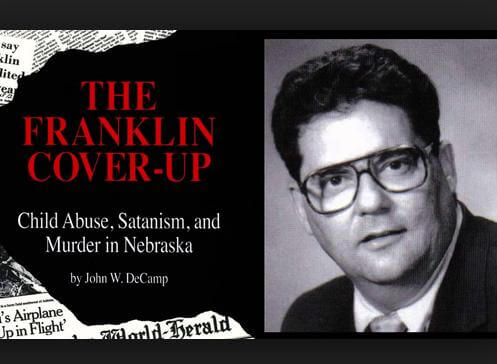 John DeCamp, a prominent attorney who defended children, was also a controversial politician in Nebraska- he has died at age 76.  Watch his shocking investigation into the Franklin scandal that led all the way to the White House in the video, Conspiracy of Silence, featured below.
John DeCamp, a former Nebraska state senator, veteran, and attorney, has died. He served in the US military in Vietnam, and in 1975, he initiated Operation Baby Lift, which evacuated more than 2,800 orphaned Vietnamese children to safety.
DeCamp wrote a book, The Franklin Cover-up: Child Abuse, Satanism, and Murder in Nebraska, based on the infamous teen prostitution ring originating out of Boys Town in Lincoln, Nebraska, that was linked to the White House, in the late 1980s. He represented the young victims in the case and spurred a grand jury investigation into the disturbing and brutal pedophilia scandal that ruined many lives.
DeCamp claimed that he was the first person to bring a child sexual abuse case against the Catholic church in the US, which he said he won, but the judge revoked the award because it was too unbelievable.
DeCamp also represented Mark Taylor, the first student victim who was shot in the Columbine school massacre, and sued the Solvay Pharmaceutical company, the manufacturer of an anti-depressant that Eric Harris had been prescribed. The case reportedly ended with Solvay paying $10,000 to a third-party charity, without the drug company admitting guilt.