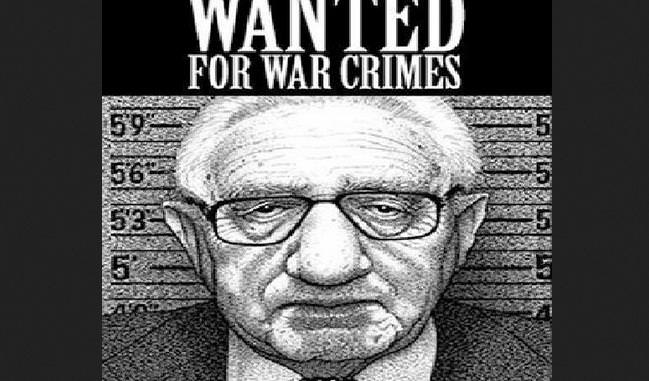 Henry Kissinger advised President Trump to make sure ISIS is not destroyed in Syria. You read that correctly. He says that destroying ISIS could open a power vacuum that could lead to a radical Iranian empire. [Does Kissinger think that a radical ISIS empire would be better? Now we will see if President Trump follows this advice.] -GEG
Henry Kissinger says Donald Trump should not destroy the mass-murdering terrorists of ISIS in Syria because doing so may advance the interests of Iran.
From Newsweek:

Former top U.S. diplomat Henry Kissinger has warned the Trump administration that Iran should not be allowed to fill the power vacuum that will be created when the Islamic State militant group (ISIS) is defeated.

In Iraq, Baghdad's forces have liberated the northern city of Mosul from the jihadi group and are close to ousting ISIS from all of its population centers. In Syria, a Kurdish-Arab coalition has recaptured almost half of the eastern Syrian city of Raqqa, which became the de facto ISIS capital after the group rose to prominence in mid-2014.

Now, the 94-year-old Kissinger, who served as secretary of state under Richard Nixon, has cautioned that defeating ISIS could lead to a "radical Iranian empire" across the Middle East.