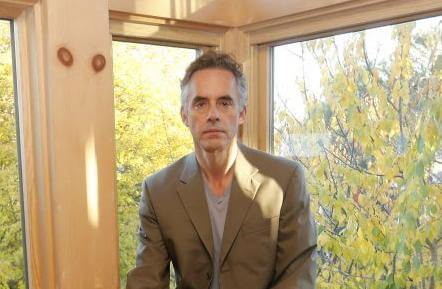 Professor Jordan B. Peterson of the University of Toronto was locked out of his Google and YouTube accounts when he posted a video calling for an end to the neoMarxism influence in universities.  He wants to stop feeding that cult by cutting it off at the source of student indoctrination. The Professor is creating a website with software to perform a linguistic analysis of the course description to identify those that are infected with Marxist ideology.  He favors a classical education that introduces the great works of civilization and teaches how to think, speak, and write.  Youtube said he had violated one of their rules but, when they could not tell him what the rule was, they restored his accounts. [We can be sure YouTube now is busy creating the missing rule.] –GEG
Here is the video that triggered Youtube's actions:
A professor in Canada who refuses to use gender-neutral pronouns and criticizes social justice issues was banned from using his Google and YouTube accounts Tuesday, regaining access hours later with no detailed explanation provided.
Professor Jordan B. Peterson of the University of Toronto disputed Google and YouTube's decision to lock him out of his accounts, according to correspondence obtained by The Daily Caller News Foundation.
"Please tell me what principle I have violated," said Peterson in his email to Google upon discovering that he was locked out of his account. "I have not violated any terms that I am aware of and have not misused my account."
The psychology professor has over 350,000 subscribers on his YouTube channel, which he uses as a platform to post his lectures, interviews, and Q&As.
"We understand you've recently been unable to access your Google account, and we appreciate you contacting us," said Google in a response. "After review, your account is not eligible to be reinstated due to a violation of our Terms of Service."
But Google did not provide any details regarding which rule the professor violated.
When emailed at his Google address, Google returns an "Address not found" error message.
"I've had that account for the last, say, 15 years," said Peterson to TheDCNF. "All of my correspondence is in that account. It's hundreds of thousands of emails from people all over the world."
The professor said he initially thought it was just a mistake.
"But the fact that they reviewed it and then decided that my account is not eligible to be reinstated indicates to me either that this is quite a curious mistake or that there's something that's political going on that is associated with censorship."
Peterson reiterated that he had not violated the terms of service, stating that he had only recently posted a video detailing his plans for the future.