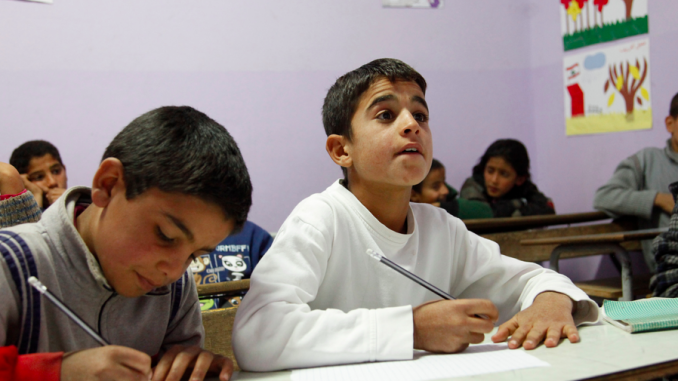 France: Robert Menard, Mayor of Beziers and an adviser to Marine Le Pen, was fined 2,000 euros for saying there were too many Muslim children in his city's schools because they account for 91% of the student population.  The native French population is being replaced, but it is a thought crime to speak about it.  –GEG
Right-wing mayor Robert Menard has been found guilty of a thought crime in France for saying schools with 91% Muslim students are a "problem."
From The Independent:

A key adviser to Marine Le Pen has been found guilty of inciting hatred against Muslims.

Robert Menard, mayor of Beziers, was fined 2,000 euros for saying there were too many Muslim children in his city's schools.

During an interview on TV, Menard said: "In one of the classrooms in my town centre, 91 per cent of children are Muslim. Obviously this is a problem"
He had also posted a tweet comparing a school picture from the 1970s to one taken recently which he said proved the conspiracy theory of a "great replacement," which claims Muslim immigrants are replacing the traditional French population.

"Conspiracy theory," lol.

It's a "conspiracy theory" to point out documented demographic changes.

As Menard said initially after being charged: "I just described the situation in my town. It is not a value judgement, it's a fact. It's what I can see."
The prosecutor said Menard had reduced children "to their religion, regardless of whether they have French nationality or do not practice".
Menard was convicted of an "incitement to hatred and discrimination".