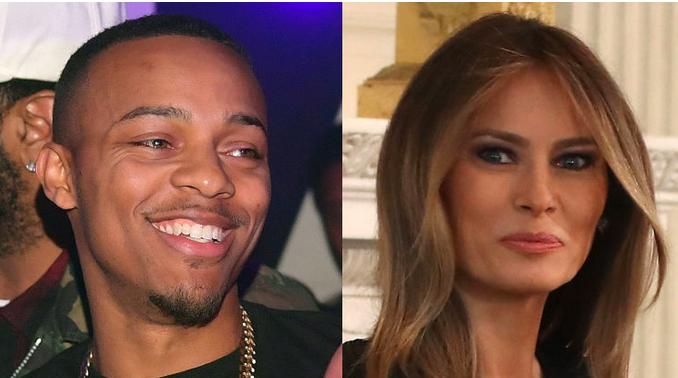 Rap artist 'Snoop Dogg' produced a music video that depicted the mock execution of President Trump, who was characterized as a clown. Trump says there would have been a massive outcry and jail time if Obama had been the subject of the video.  Snoop Dogg's nephew, Shad 'Bow Wow' Moss, responded by calling for pimping out the First Lady of the United States, Melania Trump. -GEG
Rap artist Shad Gregory Moss, the nephew of "Snoop Dogg," stirred outrage after calling for pimping out the First Lady of the United States following a spat between the rapper's uncle and US president Donald Trump.
Moss, better known as "Bow Wow," tweeted directly at the president Wednesday saying he and his uncle @SnoopDogg would "pimp your wife and make her work for us."
The incident began earlier this week when Snoop featured a depiction of the president dressed as a clown in his latest music video, along with a mock execution.
Trump responded via Twitter early Wednesday rhetorically asking what the outcry would be if the same had been done to former President Barack Obama.
Can you imagine what the outcry would be if @SnoopDogg, failing career and all, had aimed and fired the gun at President Obama? Jail time!

— Donald J. Trump (@realDonaldTrump) March 15, 2017
The crude comments about selling the First Lady into sex slavery come mere days after Melania delivered remarks denouncing human trafficking at an International Women's Day luncheon.