Carlos Tejada, a 49-year-old editor at the
New York Times
, died just hours after mixing-and-matching his Janssen/ J&J shot, which he took in July, and later mixed with a "booster" from Moderna, which he received on December 17. No clinical trials have ever been conducted to examine the safety or efficacy of mixing various types of COVID injections. Tejada worked as an editor in Asia and helped shape the mainstream coverage of COVID-19. The
New York Times
failed to acknowledge his COVID shot in their article on his death. In
related news
, Fred Hiatt, longtime editor of
The Washington Post
's editorial section who reportedly supported forced vaccination, died from sudden cardiac arrest on November 24, 2021 at the age of 66. While Hiatt's vaccine status is unknown, the
Washington Post
imposed a vaccine mandate back in July.
Carlos Tejada, a 49-year-old editor at the New York Times, died just hours after mixing-and-matching his J&J shot with a "booster" from Moderna.
Tejada got the J&J shot in July while living in South Korea with his wife and two children: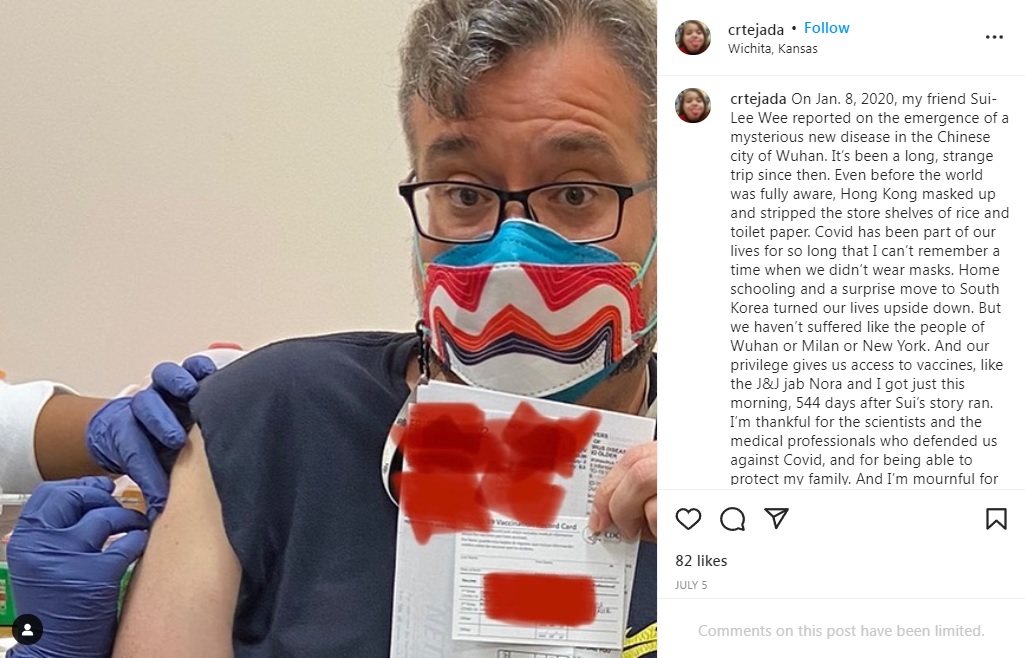 He got a Moderna booster on December 17th.
"Double-vaxxed. Janssen-fueled, Moderna-boosted. Hey, Omicron: Hit me with your wet snot," Tejada joked. "All I had to do was fill out this form in a language I can't read."
Tejada died of a heart attack later that night.