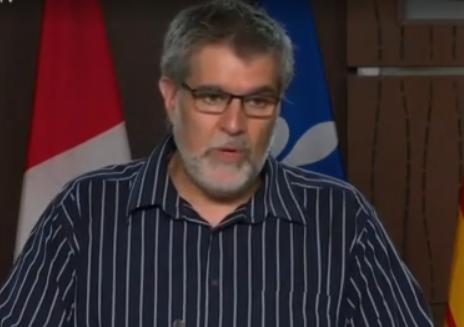 Derek Sloan, a member of parliament (MP) in Canada, held a press conference featuring whistleblowers who revealed that the College of Physicians and Surgeons of Ontario issued a threatening statement on April 30, 2021 that essentially censored criticism by doctors and scientists of COVID-19 vaccines, lockdowns, masks and social distancing.
Dr. Byram Bridle, a professor of viral immunology at the University of Guelph who develops vaccines, said that he and his family are being harassed after he stated that there could be a link between COVID-19 vaccines and heart inflammation. He explained that nanoparticles in COVID-19 vaccines are designed to disburse throughout the body and that the spike protein can "pass the blood-brain barrier and cause neurological damage. That's why also in fatal cases of blood clots, many times it's seen in the brain." He is critical of the lack of testing in the COVID-19 vaccines.
Dr. Patrick Phillips, a family and emergency doctor, spoke out against the lockdowns and exposed the large wave of child suicides. He explained that the "chilling statement" by the College of Physicians and Surgeons of Ontario that censors doctors from promoting unapproved treatments, including Vitamin D that can prevent illness, and Ivermectin, a cheap and safe anti-parasite medication. Vaccines are not necessary if effective treatments are available.
Video link (or click on image):  https://rumble.com/viqa1d-derek-sloan-uses-parliament-hill-to-give-voices-to-censored-doctors-and-sci.html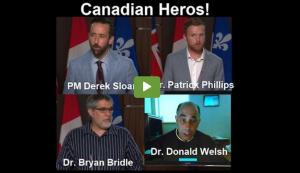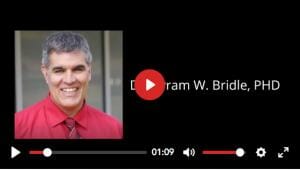 From Health Impact News:
One of our many dear Canadian subscribers emailed me a link to a press conference given in Ontario yesterday at Parliament Hill.
MP Derek Sloan arranged the press conference, and invited Dr. Byram Bridle, Dr. Patrick Phillips, and Dr. Donald Welsh to give short presentations on how good doctors and scientists are being censored in Canada, and being harassed and threatened for speaking the truth, which is not getting out to the masses.
These men are true heroes! They have put their careers and lives on the line to speak the truth about the genocide currently being carried out and the crimes against humanity over the COVID-19 response and bioweapon shots.
PM Derek Sloan stated:
"I've consistently stood up for Canadians, where no other federal party would."
He issued a call for whistleblowers within the medical and scientific community in Ontario to contact him. Shocking stories were told, and all agreed that their stories were not being told in either Parliament or the national media.
So he did this press conference on Parliament Hill.
Dr. Byram Bridle then spoke, explaining how he has been slandered, harassed, and attacked with fake social media accounts put up in his name. His own colleagues have attacked him, and given out confidential medical information about his own parents. His career has been destroyed for speaking out. He says:
"I don't recognize the country I was born into."
Dr. Patrick Phillips was next and stated that due to the lockdowns:
"I've never seen so many suicidal children."
He also related how on April 30th the College of Physicians and Surgeons of Ontario came out with a very "chilling statement,"  basically stating that only approved COVID measures could be discussed with patients, no proven effective early treatments like Ivermectin could be discussed, that Vitamin D is "fake" news, and they were not allowed to say anything negative about the COVID-19 shots.
NewsWars:  https://www.newswars.com/wow-pro-vax-dr-says-covid-vaccines-can-insert-nanoparticles-into-the-brain/