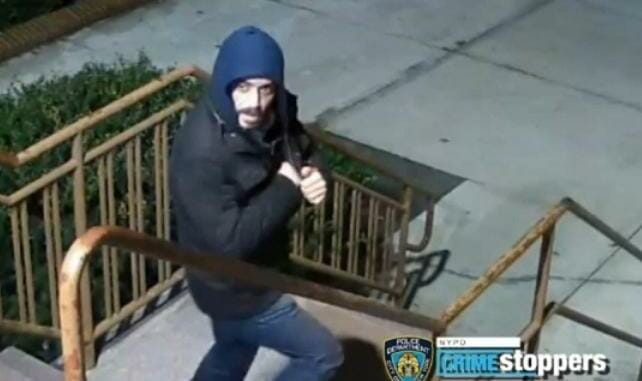 Brooklyn: Emil Benjamin, a 39-year old Jewish man, faces hate-crime charges for allegedly scrawling anti-Semitic messages on four synagogues and burglarizing one of them. The vandalism is being investigated as a hate crime.
The suspect who allegedly vandalized four synagogues in Brooklyn with anti-Semitic graffiti over the weekend has been identified as 39-year-old Emil Benjamin, who is a Jewish man from Brooklyn.
From the New York Daily News:
"A Jewish Brooklyn man faces hate crime charges for allegedly scrawling messages on four synagogues, and burglarizing one of them, during an hour-long crime spree.
Emil Benjamin, 39, was charged Thursday with burglary and criminal mischief as a hate crime in connection with the early Saturday spree.
Benjamin told the Daily News in 2011, after he was stabbed on a Brooklyn subway platform, that he's a Kavkazi Jew."
One of the biggest stories of 2017, which was hyped by the ADL and the media, was a string of over 245 bomb threats called into Jewish Community Centers throughout America.
The threats were used to harangue President Trump for "emboldening anti-Semites" and legislation was passed to increase funding and security grants to Jewish groups.
It turned out nearly all of the JCC bomb threats were carried out by "18 year old" Israeli-American Michael Ron David Kadar, who was found to have a bitcoin wallet worth millions of shekels (a few copycat threats were called in by African-American Juan Thompson).
Kadar was found guilty in Israel in June 2018 for the bomb threats and sentenced to ten years in prison.
In 2019, evidence was dug up by geneticist Franklin Stahl, Ph.D., a member of the National Academy of Science, suggesting that Kadar's Israeli mother, Dr. Tamar Kadar, who is a chemical weapons researcher at the Mossad-operated Israeli Institute for Biological Research, may have been the real culprit behind the calls.