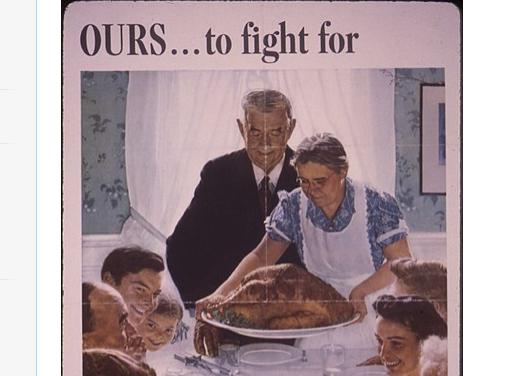 The CDC recommended that people bring their own food and utensils to Thanksgiving visits and should eat outside while physically distancing. Oregon Governor Kate Brown threatened residents in her state with 30 days in jail and a $1,200 fine if they have more than six guests at their celebration. A snitch line has been set up in so people can turn in their neighbors. Gyms, zoos, and museums will be closed, and indoor and outdoor in-person dining at restaurants will be shut down for at least two weeks in Oregon. Pennsylvania is banning alcohol sales on the day before Thanksgiving and asking residents to stay home. California issued guidelines (not laws) for the Thanksgiving holiday limiting gatherings to no more than two households. The governors of Colorado and Washington state are limiting hospital access and surgeries to people who have health issues other than Covid-19. New York Governor Cuomo says, if people are thankful for the sacrifices that seniors have made, as well as doctors, nurses and "essential" workers, they should show respect by isolating on Thanksgiving. He said, "Be alone physically. Be connected spiritually." -GEG
From the Associated Press:
State and local officials nationwide are imposing new coronavirus restrictions and pleading with the public in an increasingly desperate attempt to stop the explosive spread of the disease as many Americans resist calls to limit gatherings and travel heading into the holidays.
Nevada Gov. Steve Sisolak tightened restrictions on casinos, restaurants and private gatherings beginning Tuesday. In California, where most counties are under a curfew, Los Angeles County officials will prohibit in-person dining for at least three weeks, and a judge on Monday denied a request to temporarily restore indoor service at restaurants and gyms in San Diego County. Nebraska Gov. Pete Ricketts warned that he could impose tighter social-distancing restrictions before Thanksgiving if hospitalizations continue to rise.
Sisolak, who has avoided tightening mandates throughout the fall because of the potential damage to Nevada's tourism-based economy, said the trends led to an "inescapable conclusion."
"We are on a rapid trajectory that threatens to overwhelm our health care system, our front-line health workers and your access to care. So it's time to act," said Sisolak, who recently contracted COVID-19.
Around 83,000 people in the U.S. are hospitalized with COVID-19, according to the Covid Tracking Project. Infections have led to a shortage of hospital beds and health care workers, and they threaten non-COVID-19-related surgeries and other care.
Colorado Gov. Jared Polis on Monday issued an executive order authorizing the state health department to order hospitals and emergency departments to transfer non-virus patients and to cease admitting new ones to deal with the influx of coronavirus cases.
In Washington state, elective procedures such as joint and heart valve replacements and some cancer surgeries could be postponed to make room for coronavirus patients, said Washington State Hospital Association CEO Cassie Sauer.
Adding to the stress: Some of the new restrictions are throwing people out of work again.
Economists worry that companies laying off workers will reverse the solid job gains since the spring and even push up the unemployment rate again. In a troublesome sign, the number of Americans seeking unemployment aid rose last week for the first time in five weeks.
About 20 million Americans are now receiving some form of unemployment benefits, but about half will lose those benefits when two federal programs expire at the end of the year.
But the message from President-elect Joe Biden to local health officials is that the best way to get the economy back on track is to get the virus under control until a vaccine is widely available.
Read full article here:
https://apnews.com/article/travel-pete-ricketts-thanksgiving-holidays-california-f595fe83a8111dfe3c85c0840d2d5de1
Excerpt of a quote from Governor Cuomo:
"I'm trying to say to people now, you know, you watch all these commercials on TV and they're selling commercial Thanksgiving, right? 20 people around the table, pass me the wine, pass me this. That's not happening. That can't happen. It can't happen. And why don't we say this is a special Thanksgiving, where it's actually a deeper, more spiritual, more principled Thanksgiving, where we're really being thankful for this year, and we're being thankful for the doctors and the nurses and the essential workers, and we're being thankful for the seniors who sacrificed so much, didn't get to see anyone? And if that's what you're thankful for, and that's what you're honoring, then you're respectful in your behavior. Be alone physically, be connected spiritually. That's what this real Thanksgiving would be about, if you took out the commercialization, right? … That's what this Thanksgiving should be about, thank you, nurse, thank you, doctor, thank you, essential worker. I'm not going to create any issue for you by getting somebody sick or getting sick myself so you have to put your life in danger."
Additional source: https://www.nbcboston.com/news/local/thanksgiving-week-has-arrived-in-new-england-here-are-the-covid-19-restrictions-in-effect/2238411/
https://www.nbcboston.com/news/local/thanksgiving-week-has-arrived-in-new-england-here-are-the-covid-19-restrictions-in-effect/2238411/