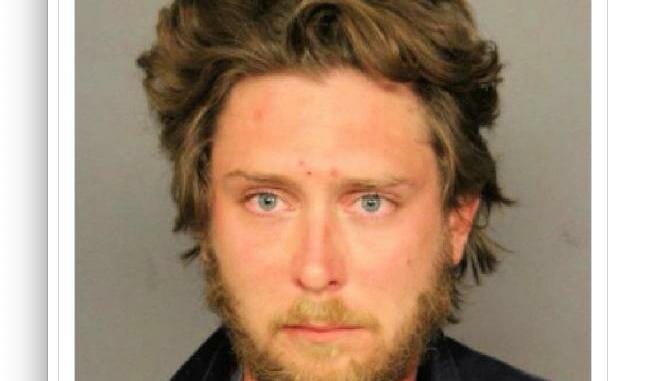 Denver, Colorado: Lee Keltner, a veteran who attended a pro-police 'Back the Blue' rally, was fatally shot in the face after
discharging
bear spray in self defense at two men who confronted him at gunpoint, according to a witness. Keltner was photographed touching or slapping the face of the the alleged shooter, Matthew Robert Dolloff, before the shooting. The Denver Police claimed that the shooter was not Antifa but was a bodyguard for a local news station, KUSA. The second man was a producer for the news station and was released. KUSA said that they contracted through Pinkerton for private bodyguards, however, Dolloff is not licensed to be a security guard in Denver.
Dolloff is a leftist activist who participated in the Occupy movement and
bragged online about being confrontational with conservatives. Antifa celebrated in the street at the news of a Trump supporter being shot.
Matthew Robert Dolloff is a Colorado. man who was named in a jail booking report as the security guard who shot and killed a man at dueling protests in Denver.
The shooting left a man affiliated with the Patriot Rally dead. 9News confirmed it had contracted with the security guard.
Social media filled up with criticism of the news station for hiring a guard with left-wing views. A review of the social media accounts of Matthew Dolloff shows that he did post left-wing comments, unleashing an expletive against President Donald Trump and sharing Occupy Democrats and protest-related posts. He also liked posts favorable to Bernie Sanders. However, most of his social media posts relate to livestock and selling honey, eggs, and turkeys for a local farm.
"We don't know if they were a security guard or authorized to carry a weapon," police commander Joe Montoya said of the suspect in the initial news conference from the scene, but police later confirmed the suspect was a "private security guard."
According to 9News, a "Patriot Rally" was scheduled that day and was met by a counter protest called "BLM-Antifa Soup Drive." A local talk show host claimed the man who died was part of the Patriot rally and was "defending himself with bear spray." However, a series of dramatic photos show the man who died was touching the face of the guard and then sprayed the bear spray at him before the guard opened fire. You can see the photos throughout this story but be aware that they are graphic. The deceased man is a Patriot Muster Militia supporter who hasn't yet been named, according to social media posts.
Montoya said it wasn't clear whether the victim was at the Patriot Rally or not.
The jail booking sheet spells the suspected shooter's name incorrectly as Matthew Doloff, 30. It says he was booked for first-degree murder, and no bond was allowed. He has a court date on October 12.
Additional source:
https://www.thegatewaypundit.com/2020/10/denver-local-news-bodyguard-killed-trump-supporter-bragged-harassing-confronting-conservatives-past/