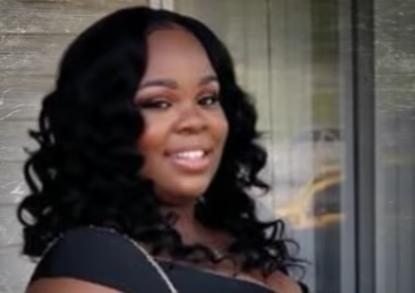 The Breonna Taylor case was built on lies, but the truth is that the police knocked and announced themselves, per a witness at the scene, so it was not a no-knock warrant, Breonna's boyfriend shot first, police returned gunfire, and the police were not there randomly, they had cause to believe that she was involved in the drug trade with her ex-boyfriend, Jamarcus Glover. The BLM narrative is false every time.
Journalist Matt Walsh said that the rioters were going to cause trouble no matter what the outcome of the grand jury investigation, as a U-Haul provided riot supplies after only one officer was indicted in the Breonna Taylor case for 'wanton endangerment' for allegedly shooting stray bullets into other apartments. Walsh said that claims of police brutality are just a pretense for the radical left to overthrow the country. He said the effort is well funded and organized and recommended that the feds root out the coordinators of the riots and charge them with sedition. He says that Americans have believed the lie that the riots are about racial injustice and anyone who speaks out against it will be labeled a 'racist.' But now, people are changing their favorable opinions of Black Lives Matter, which scrubbed its website of controversial material, including their call to dismantle the nuclear family. Business owners risk prison for defending their property. Walsh says state governments are to blame.
Riots ensued in other cities across the US:
St. Petersburg, Florida, Brooklyn Center, Minnesota, Washington, DC, Denver, Colorado (see video), and Hollywood, California.
In Seattle, video shows a police officer holding his bicycle, rolled it over the helmeted head of a protester, Trumpet Man, who has been a fixture in Portland, who was lying in the street. A second officer was hit in the head by a rioter with a metal baseball bat; he was wearing a helmet and was lucky to avoid a concussion.