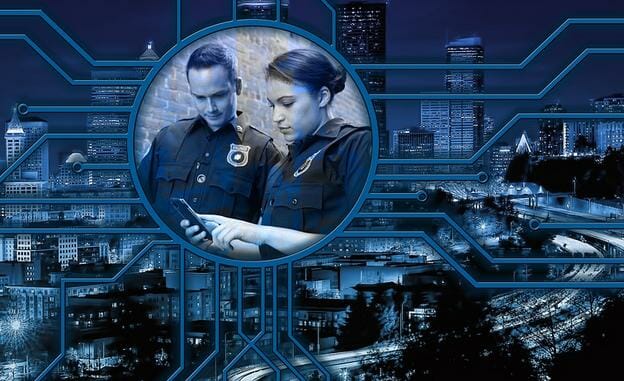 The Minneapolis City Council unanimously passed a veto-proof resolution to replace the police department with a community-led public safety system, and they plan to have a charter amendment referendum for voters on the November ballot. The proposal would eliminate the Minneapolis Police Department and create a "transformative new model" for public safety, which is expected to take a year. The media refers to this as "police reform." [The appealing slogan of police reform conceals the reality that this is the classic strategy of all Communist so-called 'Wars of National Liberation" in which police are replaced by community 'revolutionary committes of public safety' which include all the violent criminals released from the prisons and all the psychopaths that can be recruited, whose job it is to slaughter all the known opponents of the new regime. This was done in Russia, in Cuba, and in all countries where communists have come to power in the name of justice and socialism. America may discover too late that the occassional cases of genuine police brutality will seem like a stroll through the park compared to unleashing mass terror and genocide to cleanse the system of capitalists. Sadly, those who do not know history are doomed to repeat it. [See Communist Revolution in America; More Deadly than War, a 1969 presentation by G. Edward Griffin.] -GEG
The Minneapolis City Council began the process of ending the city's Police Department as it currently exists.
The council voted Friday to amend the meeting's agenda by adding two items: One begins efforts toward getting a charter amendment referendum on the November ballot. The proposal would eliminate the Minneapolis Police Department as a charter department and create a new public safety organization. The other adds a resolution to create the process allowing city staff to take steps toward developing what they call a "transformative new model" for public safety. That process is expected to take a year.
Currently, the city of Minneapolis is required under the charter to fund a police department. If voters favor excising the Minneapolis Police Department from the charter, the council could then abolish it.
A majority of council members have said they favor dismantling the Police Department.
Minneapolis council member Phillipe Cunningham said the council has to continue what residents are calling for.
"We cannot proceed with any new system of cultivating public safety without them being co-designed with communities and centering black and brown communities who are disproportionately affected not only by police violence but by community violence as well," Cunningham said.
The deadline for getting the language approved for the ballot is Aug. 21. The council will have to submit the language to the Charter Commission which can take as long as five months to consider. So, they'll have to expedite their review in order to make it.