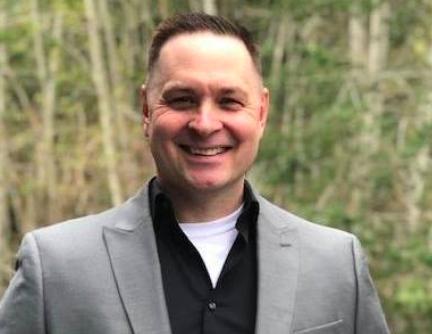 Everett, Washington: Snohomish County Sheriff Adam Fortney is facing a potential recall after a judge declared he violated his oath to uphold the law by saying he would not enforce lockdown orders. Ironically, Governor Inslee's lockdown order cannot be enforced without violating the Washington state constitution. A woman by the name of Lori Shavlik filed a recall petition against Sheriff Fortney but must gather 42,000 signatures over the next six months. She says she will hire professionals to run the recall effort. A second recall petition has been filed and was endorsed by two defense attorneys, an immigration lawyer, and a civil attorney. Sheriff Fortney's request for the county to cover the legal costs for responding to the recall was denied. A fundraising page established to help pay for his legal expenses already has has raised over $68,000.
The Snohomish County sheriff is facing a potential recall after a judge decided he violated his oath to uphold the law by saying he wouldn't enforce any lockdown orders.
However, law enforcement has no legal way to enforce the lockdown order on individuals without violating the Washington State constitution, and so Governor Jay Inslee has not asked law enforcement to be involved.
Instead, the Attorney General's Office is taking regulatory actions against businesses which violate the order.
In a Facebook post on April 21, Snohomish County Sheriff Adam Fortney outlined his frustrations with the stay-at-home order and argued that the lockdown violates citizens' constitutional rights.
"As your Snohomish County Sheriff, yes I believe that preventing business owners to operate their businesses and provide for their families intrudes on our right to life, liberty and the pursuit of happiness," the sheriff wrote. "I am greatly concerned for our small business owners and single-income families who have lost their primary source of income needed for survival."
Sheriff Fortney noted that "this virus is very real" and agreed that "appropriate precautions need to be taken to protect our most vulnerable populations."
But the government has been "picking winners or losers" with regards to who is allowed to work and who is prohibited, he said.
Sheriff Fortney pointed out that landscaping around the courthouse has continued because the government deemed it as essential, but that contractors building residential homes have been ordered to remain shut down.
"If we are going to allow government contractors and pot shops to continue to make a living for their families, then it is time to open up this freedom for other small business owners who are comfortable operating in the current climate," he wrote.
The sheriff also argued that citizens are capable of and willing to take precautions on their own.
"Our communities have already shown and continue to show they understand the severity of the situation and are doing all they can already to keep themselves, their families and neighbors safe and healthy," he added.
Sheriff Fortney vowed to keep citizens' "constitutional rights above politics or popular opinion," and said that the "impacts of COVID 19 no longer warrant the suspension" of those rights.
"Along with other elected Sheriffs around our state, the Snohomish County Sheriff's Office will not be enforcing an order preventing religious freedoms or constitutional rights," the sheriff concluded. "This is not a time to blindly follow, this is a time to lead the way."
His statement was little more than political posturing because the governor has not even requested local law enforcement's involvement in the lockdown order.
In a subsequent post on May 4, Sheriff Fortney said he has received "overwhelming expressions of support" on the issue, to include an endorsement by the Snohomish County Deputy Sheriff's Association.
"I have never encouraged defiance of the law," he clarified. "The governor has not asked any law enforcement agencies to enforce the order. What our office is doing is consistent with law enforcement agencies statewide and follows the recommendation from the Washington Association of Sheriffs and Police Chiefs."
On Friday, Cowlitz County Superior Court Judge Stephen Warning determined that a recall petition filed by Bothell resident Lori Shavlik would be allowed to proceed, KING reported.
According to Warning, Sheriff Fortney is violating his oath to uphold the law by refusing to enforce the state's lockdown order which he's not even supposed to be enforcing.
Shavlik alleged that the sheriff's words emboldened at least one business owner to reopen in violation of the executive order.
"You absolutely have to stand by the statute of the law because it is the standard set by the government to establish safety for our communities," She told KING. "[Sheriff Fortney's message is] causing harm to people, even if it's a joke. Even if it's not true or he didn't mean to cause harm, it's causing harm."
Shavlik said that she has no choice but to spearhead the effort to remove Sheriff Forney from office.
"I'm not gonna be happy that I displaced someone from their job," she told KING. "It's about justice."
In order to move forward with a recall vote, Shavlik must gather approximately 42,000 signatures over the course of the next six months.
She said she plans to hire professionals to handle the recall effort, KIRO reported.
"This isn't my recall – it's the community's," Shavlik said.
Sheriff Fortney doubled-down on his stance in a Facebook post after the ruling was made on Friday.