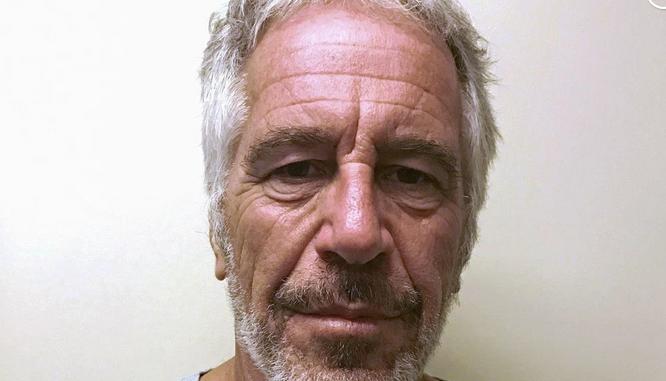 Jeffrey Epstein is reported to have committed suicide over the weekend by hanging himself. There is extensive evidence that he sexually abused underage girls and used them to blackmail prominent political figures. He had ties to the Israeli Mossad and, as part of his 2008 'sweetheart' plea deal, became an FBI informant. On July 6th, the night that he was arrested, the FBI raided his New York home and seized hundreds of photos of nude females, some of whom appeared underage. There are several ongoing investigations into this matter, but Epstein's death has removed the primary witness in all of them. -GEG
Summary by JW WIlliams

New York: Convicted pedophile Jeffrey Epstein was discovered dead in his jail cell. Officials reported he committed suicide by hanging. He was placed on suicide watch several weeks ago following an incident that left him with an injury to his neck. It is unknown if he had been attacked or tried to commit suicide. Epstein recently was released from suicide watch, and the guards, who were supposed to check on prisoners every 30 minutes, failed to do so. Supposedly, there is no video of his 'suicide.'
.
Jeffrey Epstein was accused of blackmailing important men, stealing securities, and running ponzi schemes to support his opulent lifestyle. There is evidence that both Epstein and his alleged madam, Ghislaine Maxwell, were assets of the Israeli Mossad. Epstein was also an informant for the FBI as part of his plea deal in 2008, and former prosecutor Alex Acosta says he was told to back off the case because Epstein "belonged to intelligence."
.
Epstein's helicopter was owned by the US State Department and contracted to the private military contractor, Dyncorp International. This enabled the helicopter to bypass border checkpoints and elude law enforcement, leading to the speculation that Epstein's underage sex ring was knowingly supported by rogue elements within the government. DynCorp is run by Steve Feinberg, who is the head of President Trump's intelligence advisory board.
.
Epstein was found dead the day after court documents were unsealed that implicated the former Governor of New Mexico Bill Richardson, Prince Andrew, financier Glenn Dubin, former senator George Mitchell, now-deceased MIT scientist Marvin Minsky, attorney Alan Dershowitz, and modeling agent Jean-Luc Brunel in the sex scandal.
.
The court documents came from a 2015 defamation lawsuit brought by alleged Epstein victim, Virginia Roberts Giuffre, against Ghislaine Maxwell. Maxwell settled with Guiffre out of court in 2017. While officials are reportedly investigating potential accomplices, Ghislaine Maxwell has yet to be charged with any crimes. The Manhattan US Attorney said that the investigation into Epstein will continue despite Epstein's death.
.
On July 6th, the night Epstein was arrested on sex-trafficking charges, the FBI raided his home and said it seized hundreds of photos of nude females, some of whom appeared underage, and that these were evidence of pedophilia. Critics believe that the photos were most likely kept for blackmail purposes.

Source articles:
https://www.opednews.com/articles/Jeffrey-Epstein-dead-what-by-Jon-Rappoport-Death_Girls_Jeffrey-Epstein_Sex-190810-858.html
https://www.presstv.com/Detail/2019/08/10/603195/Jeffrey-Epstein-saga-Dead-men-tell-no-tales
https://nypost.com/2018/11/28/pedophile-millionaire-dodged-harsh-sentence-by-ratting-out-bear-stearns-execs/
Epstein Detention Memo – Seized Safe Contents Include CD ROM's of Victims With Other Suspects…
https://nypost.com/2019/08/11/theres-no-video-of-jeffrey-epsteins-apparent-suicide-sources/